FA to provide Uefa with report on Lazio chanting
Last updated on .From the section Football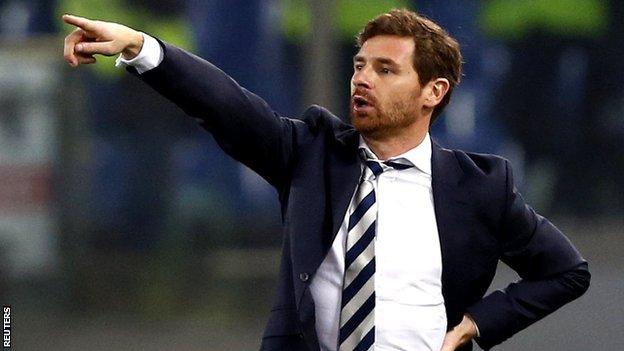 The Football Association will provide Uefa with a report on alleged anti-semitic chanting during Tottenham's Europa League draw with Lazio in Rome.
Spurs manager Andre Villas-Boas has already called for Uefa to investigate.
"We will have to wait and see if there is anything to act upon," said Villas-Boas. "If there is, Uefa have to act."
Home supporters sang "Juden Tottenham" during the first half of the 0-0 draw, a tie which had already been preceded by violence in the city.
In October, Lazio were fined 40,000 euros (£32,500) following racist chanting at White Hart Lane in September, when Tottenham trio Jermain Defoe, Aaron Lennon and Andros Townsend were reportedly subjected to monkey chants.
Following the chanting in Rome, the Spurs manager said: "It will take another investigation. It happened last time and it was acted upon quickly by Uefa."
Thursday's tie at Stadio Olimpico had already been marred after a Tottenham fan was seriously injured and several hurt the night before, after reports that 40 men wearing helmets and with covered faces attacked an English group.
Villas-Boas paid tribute to his club's travelling fan base, and those caught up in the violence.
"It is an extremely difficult moment for them," he admitted.
"We have to be aware there is a police investigation and I'm not in control of all facts.
"But there is massive disappointment, and the fear they've gone through is hard. [We] give them a message of support. As a club, we will try to help them overcome this."