Yeovil Town manager Gary Johnson 'embarrassed' by defeat
Last updated on .From the section Football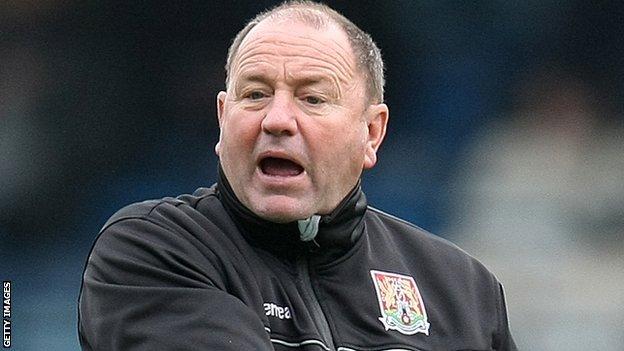 Yeovil Town manager Gary Johnson says he was left "embarrassed" by Saturday's 3-1 defeat by Carlisle.
The Cumbrians earned their first win in five League One games, while Yeovil have lost three of their last five.
He told BBC Somerset: "It was more than disappointing - it was embarrassing.
"Only two groups came out with any credit - our ground staff for getting the game on and Carlisle for doing all that travelling and putting in a much stronger performance."
Johnson added: "I can only apologise to the supporters as it was a great effort for them to turn up, and also to my directors as I've been telling them we've got some good players."
Yeovil are currently 12th in the table, only six points off the play-off places, but Johnson has become increasingly frustrated by their inconsistent results.
"We win a good one then lose a bad one and that's us I'm afraid," he continued.
"But we are going to keep trying and I'll keep trying to pick the right 11 and get the right mentality."
The Glovers now have a week-long break before facing Wycombe in the Johnstone's Paint Trophy area quarter-finals on Tuesday, 4 December.
And Johnson says he will be working his players hard to make sure they eradicate the mistakes they made on Saturday.
"We've got a hell of a lot to do as a staff," he said.
"Some people are going to have to work very hard over and that's what we have to do.
"We've got to build for this Wycombe game and we are going to be working every day.
"We've got to keep dragging them through - pushing and shoving them and doing whatever we need to do to keep us competing."