Scottish football fans urge a redistribution in wealth
Last updated on .From the section Football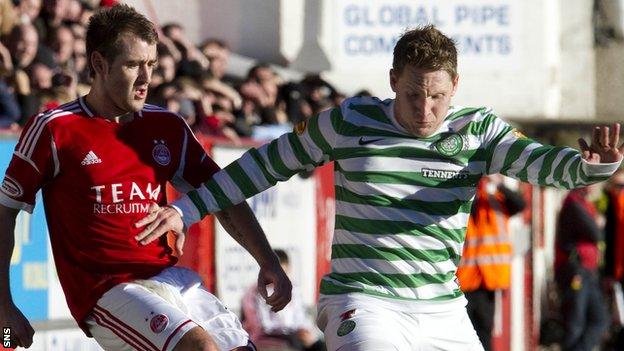 Fans groups say a redistribution of Scottish football's wealth is just as important as the size of leagues being considered by the governing bodies.
The Scottish Football League and the Scottish Premier League have formed their own plans to improve the game.
And Paul Goodwin, of Supporters Direct Scotland, said: "I think everyone agrees that it's not working.
"And it's not working in the sense that there needs to be a fairer distribution of money through the whole game."
Goodwin, the author of "Saving Scottish Football", was speaking ahead of SFL chief executive David Longmuir pitching his body's idea to the Scottish Football Association's Professional Game Board at Hampden Park.
.
And .
That proposal will also be discussed by the board, which consists of four office bearers from the SFA, three from the SPL, two from the SFL and one from the Highland League.
Some clubs have progressed to the top flight in recent seasons after being elected into the bottom tier, but Goodwin thinks allowing promotion would encourage more such ambitious small clubs.
"There's no pyramid structure and yet we've got high-flying clubs like Ross County and Inverness who have by default come into the league," he told BBC Scotland.
"What can we achieve by getting rid of some of the clubs who don't want to achieve and replacing them with other, more progressive, clubs?"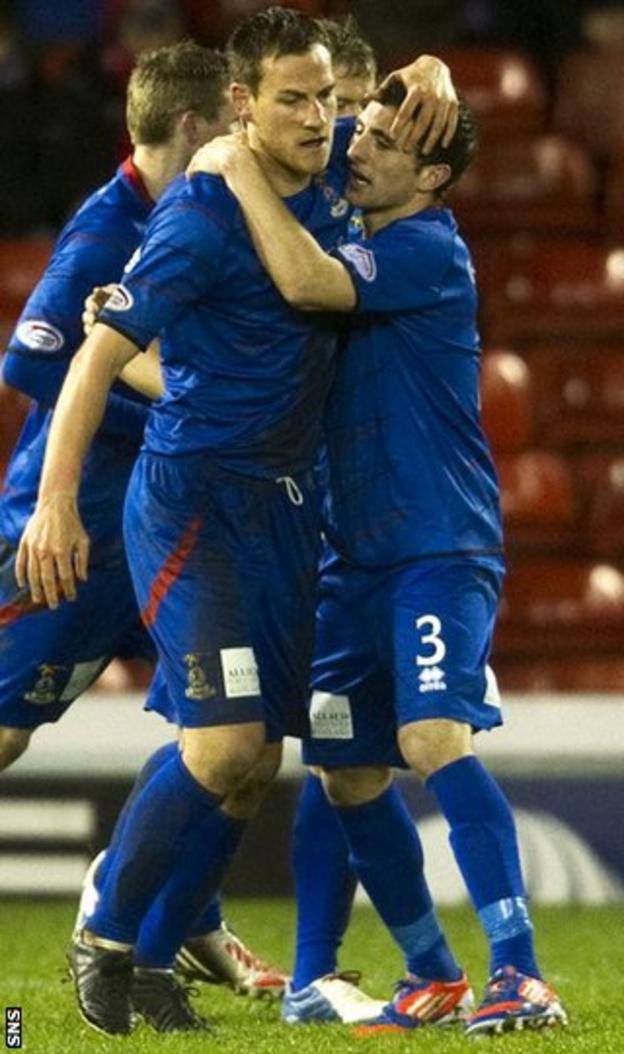 The club finishing bottom of the SPL receives £750,000 as a parachute payment, but the winners of Division One are given only £70,000.
"In that second tier, we want to try to have as many clubs as possible still playing full-time football," said Goodwin.
"So I think redistributing that wealth is a key facet of that to make sure that we protect the industry as much as anything else.
"Once we have the detail of the SPL plans, we will then be in a position as fans to look at both schemes and what they have to offer and make a final judgement."
Like Goodwin, Simon Barrow, of the Fans First Scotland campaigning group, is encouraged by the proposals.
"The discussion today among those who run the game is going to be about restructuring and that's important because the difficulty of Scottish football has been lack of excitement and lack of competition on the field and that's meant fewer fans and that's led to a decline in money," he said.
"So it's changing the game that will bring people and money back into it and make it sustainable."
has placed a question mark over the likelihood of the 12 present top-flight clubs coming to agreement over a change in structure.
However, Barrow said: "In the surveys in 2010 and 2011, fans were very clear - they want to see bigger leagues because they don't want to end up playing the same teams all the time and, with play-offs, it can be more exciting.
"But then you need redistribution of resources to actually introduce competition and I think, very importantly, the governing bodies of Scottish football need not only to consult fans but they need actually fans representatives at the table.
"That's what the Fans' First plan that we re-launched in October is all about and, earlier in the summer, people the governing bodies were saying larger leagues were impractical, impossible.
"Now they're talking about it, so the voice of fans is being heard."