Rangers: Charles Green anger at tax case timing
Last updated on .From the section Football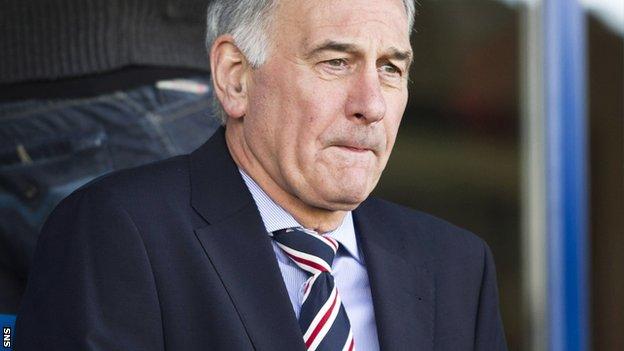 Rangers chairman Charles Green believes the club would still be playing in the Scottish Premier League had the verdict of their First Tier Tax Tribunal been delivered in May or June.
The long-running case against the club by Her Majesty's Revenue & Customs came to a conclusion this month.
"When something was tried in January, why did it take 11 months to get an opinion out there?" said Green.
"When the verdict came out would have changed things dramatically."
The tribunal came down in Rangers' favour by saying payments to players under an Employee Benefit Trust scheme operated during the reign of Sir David Murray were loans rather than wages.
And Green is angry it took so long to conclude, arguing that, had the spectre of a multi-million pound tax bill been removed, the club would have been able to come out of administration instead of heading for liquidation.
He thinks Rangers would have retained their SPL membership, would have been able to retain their top players, would have received £2.5m in prize money and would not now be subject to a signing ban.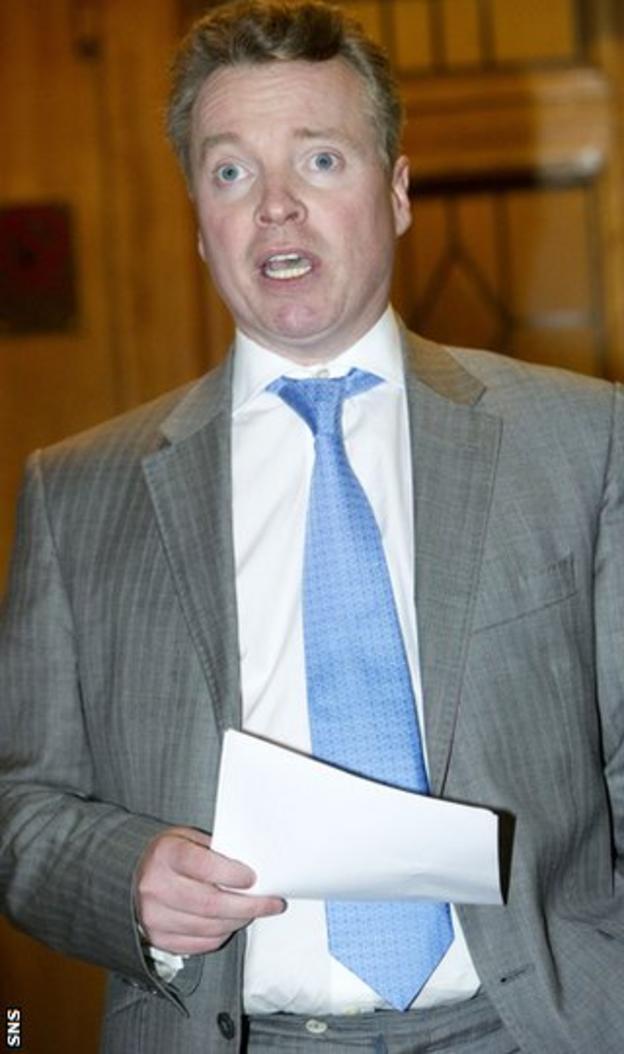 "The thing that turned many people against Rangers, quite wrongly in my opinion, was the spectre of EBTs and to have that case awarded in favour of Murray Group has been a substantial step," Green told Rangers' website.
When Green's consortium took charge, it failed to win support from creditors for a Company Voluntary Arrangement to come out of administration and a new Rangers company was formed that had to start life in Division Three.
February's CV required a 75% approval from unsecured creditors, but HMRC accounted for £21.5m of the £55m total debt.
However, Green claims: "When you look at the numbers now, Ticketus would have been the single biggest creditor and they were inclined to support the CVA, so things could have been substantially different.
"What we shouldn't start getting carried away with is that this club would still have gone into administration. I don't think there is any chance that this wouldn't have happened.
"However, if a CVA had gone through, we would still be playing in the SPL and perhaps even be playing in Europe.
"We said from day one that the CVA was our preferred route. It does get you really annoyed to think that all of this hate and all the problems that the fans have had to endure were for no real reason.
"You have to remember that the case was against the Murray Group, because Rangers at that time was a subsidiary of the Murray Group.
"So the first position is for Sir David Murray and his advisors to decide what they will do next.
"I have read, and a number of our fans will have done the same, that Sir David is unhappy with a number of issues and so, with his legal advisors, he will be looking at all the options open to him.
"For me as CEO of Rangers it's a different thing and I have to focus on the future and not on the past."