Rangers plea after Elgin ticket problems force postponement
Last updated on .From the section Football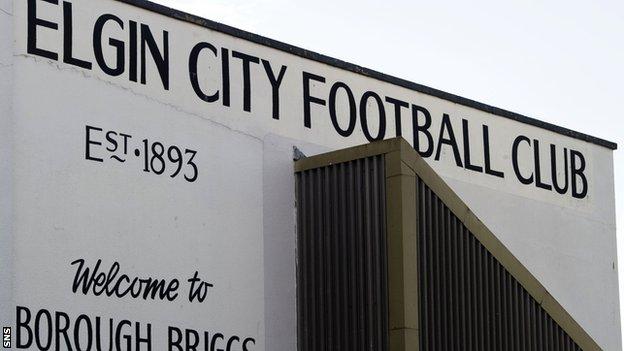 Rangers chief executive Charles Green has issued a plea to the Scottish Football League and its member clubs to ensure there is no repeat of Sunday's ticket fiasco at Elgin.
Rangers' game at Borough Briggs was postponed because City had sold too many tickets for the televised game.
The match has been rearranged for 22 December with a 12:30 GMT kick-off.
"There has to be some serious thought because this problem is not going to go away," said Green.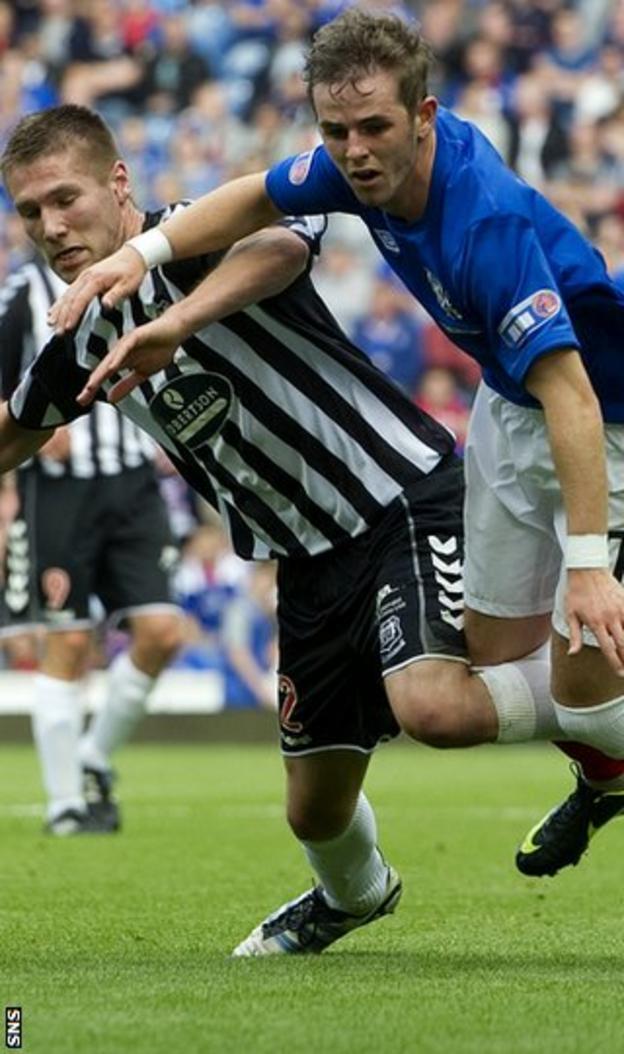 "We know at other games there have been similar issues where people were selling vouchers before matches."
Rangers are now playing in Division Three after liquidation and those who follow the former Scottish champions are ensuring capacity crowds wherever they play.
"There is an issue where fans are desperate to see Rangers and we understand the pressure but safety has to be the most important consideration," Green told Rangers' website.
"If, over the next couple of years, we continue our pilgrimage through the leagues if there is no restructuring then this problem is going to get worse.
"I think we all understand that, when Rangers come to town, it's a money-spinner and [Elgin] lost a lot of money at the weekend in terms of local businesses and corporate hospitality.
"So it has an effect on the local community as well as the football club."
Elgin have been fined £25,000 by the SFL - and must pay Rangers compensation - and Green believes that the league's chief executive will look at ways of preventing a repeat at other grounds.
"I have spoken to David Longmuir on a couple of occasions and he has apologised on behalf of the football league - and anyone who knows David would expect him to do so," he said.
"He is annoyed and challenged by what happened. Now we have to look at how we move forward because this is the straw that broke the camel's back."
Elgin, whose board is meeting on Wednesday evening to consider their response to the fine and the order to pay compensation to Rangers, are the visitors to Ibrox on Sunday in the fourth round of the Scottish Cup.
"The directors of Elgin will have a big sense of responsibility and, when they come here on Sunday, I'm sure they'll want to apologise first hand," added Green.
"I can't suggest for a second that the whole of the Elgin board are complicit in this incident."