Off The Bawl - 24 November
By Tam Cowan
Off the Ball presenter
Last updated on .From the section Football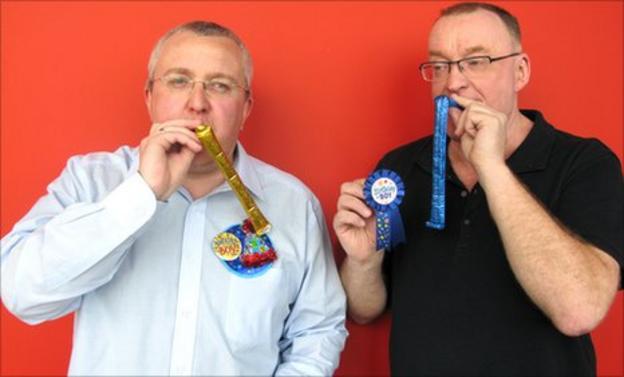 Greeeeeetings!!! We were joined on Saturday by Tony Higgins and Gus MacPherson and, on the back of Rangers winning The Big Tax Case, we were only too happy to offer our guests a slice of Off The Ball's homemade humble pie...
Always an open forum, we invited the Rangers fans (and supporters throughout the country) to have their say on the week's dramatic events.
Also, after the Celtic fans returned to Lisbon, we asked what stadium you'd like to re-visit.
As a tribute to Dallas legend Larry Hagman, we invited listeners to pay tribute to their favourite JR.
And our Team of the Week was The Sleep XI.
Here's another selection of the most petty and ill-informed texts and emails on radio...
WHO ATE ALL THE HUMBLE PIE?
Andy from Glasgow said: "Well done lads for your opening statements, just a pity others in the Fourth Estate haven't been so open, but I guess they're too busy deleting their past articles on an industrial scale. PS. You're still a pair of fuds, though."
Mike in Edinburgh said: "Off The Ball has little to apologise for. It's the only transmission that is honest and reflective. More power to your elbows. Keep up the good work."
Simon Brown said: "I'm a Rangers fan and, no matter how much of a PR blitz Sir David Murray undertakes, he's still the majority blameholder at around 90 percent. His lack of strategic vision can be seen at Rangers and Murray International Holdings without any need for a magnifying glass."
Anon said: "Why don't you get your old chum Graham Spiers to apologise after last week's hilarity at Rangers' expense and his peddling of lies in general? The BBC is perceived as being a bastion of 'Celtic-minded' individuals even by moderate Rangers fans and, to be honest, the behaviour of the channel and its employees, including you guys, only adds grist to the mill."
Brian fae Monymusk said: "I've got to laugh at this Rangers backlash as if the club has done nothing wrong. I don't think this story is over by a long way and the reflections should not be shaped by tabloid analysis which lacks any real depth. I'm dreading listening to Traynor's nonsense tonight on Your Call..."
Alun in Edinburgh said: "It shouldn't be forgotten that Rangers failed to co-operate with HMRC and refused to hand over documents they were legally obliged to. In the end the documents had to be seized by the police. If you read the judgement, it's particularly damning and Rangers have only just 'got away with it' on a legal technicality and there is plenty of fall-out still to come. The self-righteous pontificating from the Rangers Media Machine is pretty rich, extremely misplaced and definitely premature. This is only the beginning..."
Alan in Aberdeen said: "Rangers fans should not be so smug. Even if the old club did not cheat it still avoided paying its fair share of tax - the same as Jimmy Carr, Amazon and Starbucks have been vilified ever since."
GOING BACK TO A GROUND
Billy fae Tullie said: "I would dearly love to go back to Kilbowie. Still get emotional when I go past the soulless retail park that stands on the old ground. The memories of the Saturday afternoons I spent there with my wonderful granda will live with me forever. I would give anything to go back to Kilbowie with him for one last game."
Charlie in Edinburgh said: "I'd love to be transported back to the Stadio Luigi Ferrara to see Scotland beating Sweden 2-1 at Italia '90. It was the most incredible atmosphere I've ever experienced at any football match."
Roxy from Airdrie said: "I'd love to go back to Broomfield. I witnessed Airdrieonians' one and only venture into Europe v Sparta Prague among other amazing games. It was the time of The Beastie Boys when teams and fans genuinely feared coming to Broomfield. If only we could bring back the good old days."
YOUR FAVOURITE JR?
Andy in Nitshill said: "The best JR was Jimmy Reid. His speech outside the Upper Clyde shipbuilders during the famous 'work in' made me proud to be Scottish."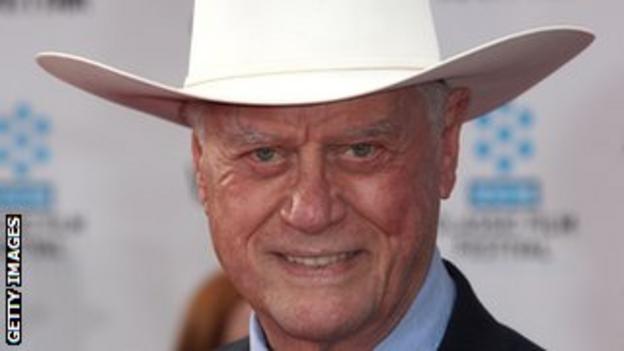 Big C in EK said: "My legendary JR is Jordan Rhodes. How many players these days have scored two goals for Scotland?"
Marc in Hillington said: "I'll go for Jim Reeves. Reminds me of winter evenings in the 70s with my dad. At precisely 8.30pm he'd bring out Jim's records and me and my brothers had to endure two hours of torture as every other room in the hoose was freezing in those pre-central heating days."
TEAM OF THE WEEK
The Sleep XI (aka Rapid Vienna Eye Movement)
Manager: Dozy Mourinho
1/ Nicky Sleep Walker
2/ Tommy Sno-Ring
3/ Naap Stam
4/ Terry Horlicks
5/ Shut Eyal Berkovic
6/ Dariusz Noddin-offski
7/ Yawn Maloney
8/ Peter Van Tossin' and Turnin'
9/ Jan Venegoor of Forty Winks
10/ Zinedine Divan
11/ Pillow di Canio
Subs: Duvet Dodds, Henrik Pyjamas, Zed McMinn and Jimmy Bone (sorry).
AND FINALLY...
The song that played us out? Well, as a wee tribute to Billy Connolly on his 70th birthday, we finished with If It Wisnae For Your Wellies.
It was requested by (among others) Ken in Angus who said: "My mum and dad enjoyed watching the Billy Connolly series where he toured Scotland. However, they found his patter a bit too rude. Solution? They turned the volume down and played Jim McLeod LPs to accompany the images of Scotland!"
PS. On the back of Sir Alex Ferguson's statue being unveiled outside Old Trafford, Scott Ponton said: "Aberdeen should unveil a bronze statue of Jimmy Calderwood. It would be almost lifelike...
To join in the fun on this Saturday's show, call 0500 929500, text 80295 or email offtheball@bbc.co.uk
Listen to the most recent Off the Ball programmes.
Download the latest Off the Ball podcast.