Adam Moffat hopes to spoil David Beckham's LA Galaxy farewell
Last updated on .From the section Football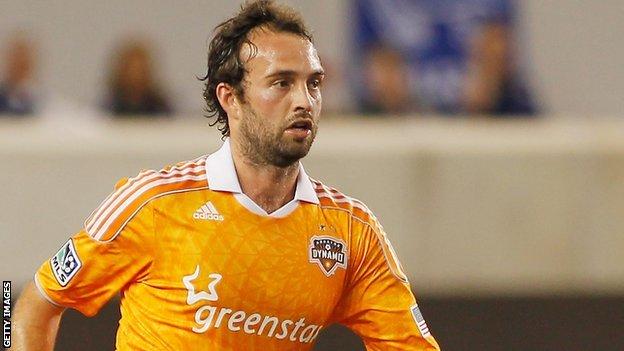 Former Ross County midfielder Adam Moffat is preparing for the MLS Cup final with current club Houston Dynamo. Here, he tells BBC Scotland about lining up against David Beckham in his last match for LA Galaxy.
There's been a two-week break between our last game and the final this Saturday.
Last week, we had a few days off for Thanksgiving to spend some time with our families. We trained hard on Monday and Tuesday, had Wednesday off, and will travel to Los Angeles on Thursday for the game.
Travelling is a big part of Major League Soccer and we've travelled a lot lately, so it's been nice to get some rest. The cup final feeling hasn't really hit us yet, but I'm sure when we get to California that will all change.
Football is on the rise here. It's grown so much in the last five years I've been here and it's frightening to think how big it will be five years from now.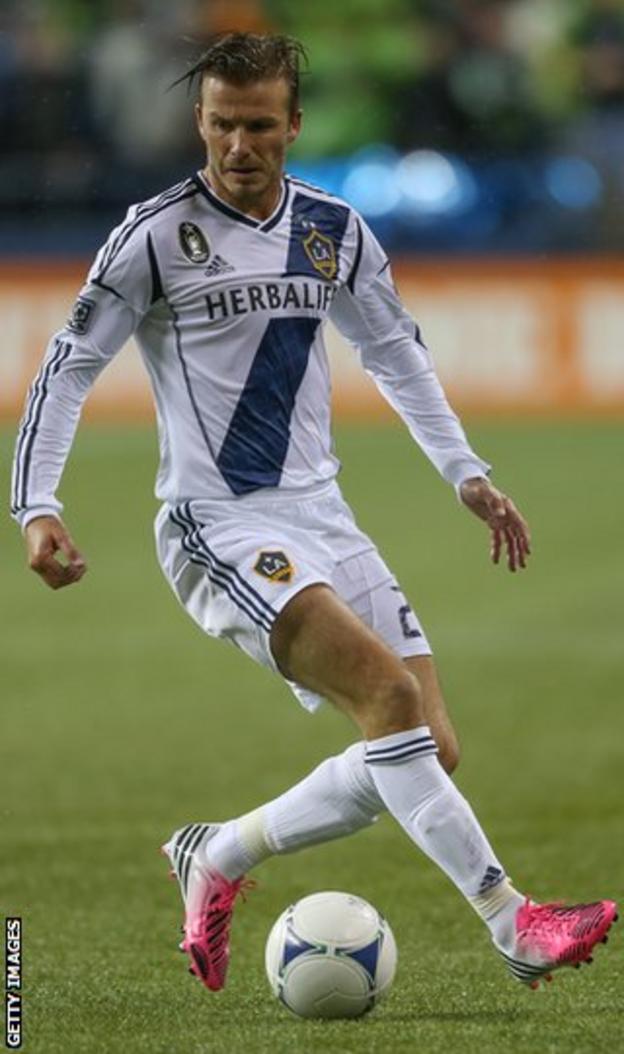 The final will be live on American TV's main sports network, so it's a massive audience for us. The final is a repeat of last season's. We lost that game 1-0, but I feel we're a better team this year and we're all really confident that we can lift the trophy this time round.
I've been getting lots of requests from back home to do interviews in the lead up to the weekend. It's obviously a really high profile game with it being David Beckham's last, so it's a great spotlight for the game and for the sport of soccer in America.
The Galaxy have some really high profile players and we know its Beckham's last match in MLS. He might not have the mobility he once had, but he's still an outstanding player.
Forwards Robbie Keane and Landon Donovan are also great talents. You just need to look at what Donovan has done on loan at Everton to see he's a top player. We'll have to defend well to stop these players.
The last time we played LA we won 2-1, so we've got every confidence going into the game.
I've managed to score a couple of long-range goals lately which has been great. It's been played out a lot on the TV over here. It's nice to get that recognition.
I've settled here in America now, I'm married and I've got a young daughter, but I'd still love the opportunity to represent my country.
The quality of the league is rising all the time and if I got the call I'd jump at the chance to be involved. I've never heard from anyone at the Scottish FA so I just need to continue to play well and hopefully one day I'll get noticed.
Paul Ritchie, who used to play with Hearts, coaches with Vancouver Whitecaps. I've got to know him quite well and he's always saying I deserve to be called up, so I just need to keep my fingers crossed that one day the phone will ring on that front.
My parents are coming out for the game and my sister, who lives in Australia, will be flying in too. It will be amazing to have their support at the game, especially as I'm so far from home.
With just a few days until the match, the whole team is really excited. I'm sure it will be a wonderful occasion.