Garth Crooks's team of the week

By Garth Crooks
BBC football pundit
Last updated on .From the section Football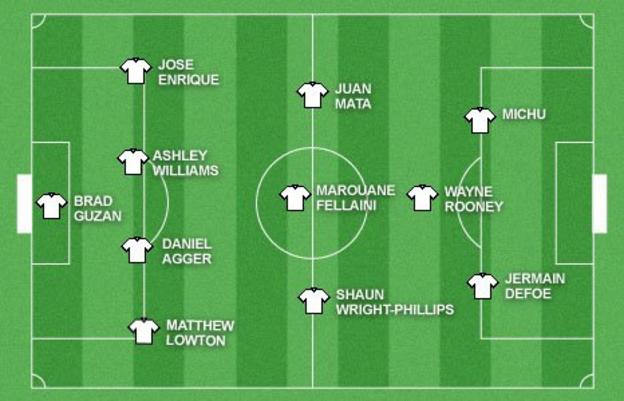 Manchester United might have conceded three goals inside the first 23 minutes against Reading but they won a seven-goal thriller to stretch their lead at the top of the Premier League.
Manchester City remain in touch with the leaders after a battling draw against Everton ahead of next Sunday's derby between the top two.
Meanwhile, Swansea, Spurs and West Ham all produced outstanding performances in their respective games this weekend.
Take a look at my selections and see whether you agree with my picks.
GOALKEEPER - BRAD GUZAN, ASTON VILLA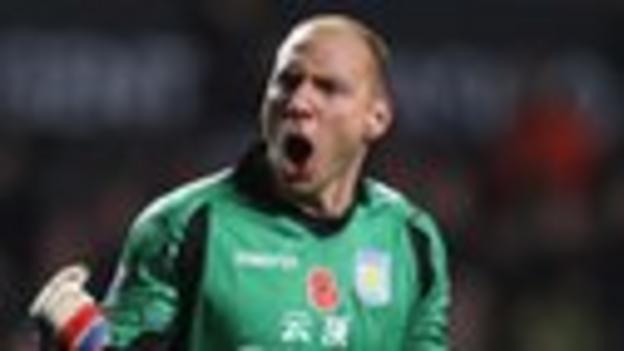 The Villa keeper was kept particularly busy on Saturday by a rejuvenated QPR. It took a number of impressive saves by the American to prevent Rangers manager Harry Rednapp claiming his first win for his new club. What I still don't understand is why Villa boss Paul Lambert continues to leave Darren Bent out of the side when his workmanlike team need all the assistance they can get.
Did you know?
Guzan made seven saves this weekend in the Premier League. No goalkeeper made more.
LEFT-BACK - JOSE ENRIQUE, LIVERPOOL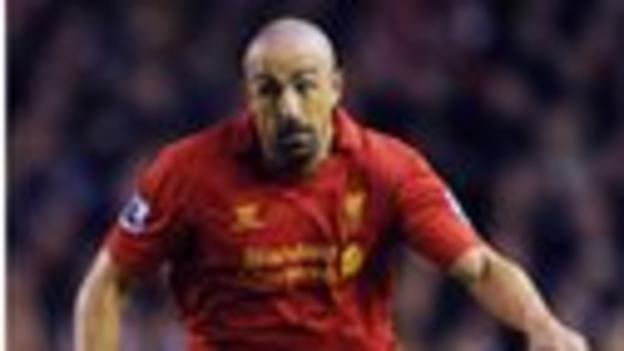 Last week I said Liverpool needed to wrap Luis Suarez in cotton wool to ensure their team survive in the Premier League this season. Well, next week they will have to play without the South American because of suspension. I wonder whether the newly inspired Jose Enrique and his team-mates can retain their form in the absence of the Uruguayan and produce a match-winning performance? Because without Suarez in the side that's what it's going to take.
Did you know?
Enrique is creating just under two chances (1.9) per 90 minutes for his Liverpool team-mates this season. The full-back has never before been so creative in the Premier League (1.1 last season).
CENTRE-BACK - ASHLEY WILLIAMS, SWANSEA CITY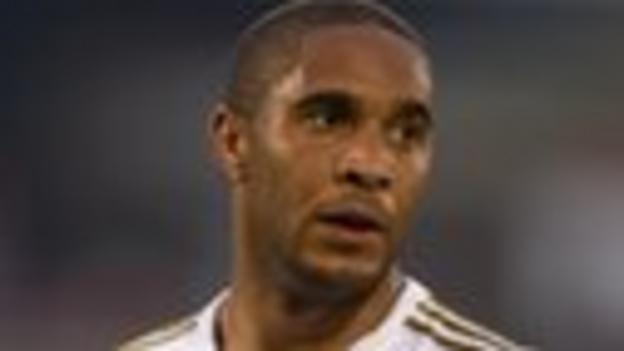 The headlines were saved for team-mate Michu, and quite rightly so, but I can assure you that Swansea skipper Williams played just as big a part in the impressive 2-0 victory at Arsenal as the Welsh side's Spanish hero. Having thwarted numerous Arsenal attacks, Williams went on to lead his team in one of the most impressive performances of the weekend - a victory that leaves Arsene Wenger with his first managerial crisis at Arsenal.
Did you know?
Williams has made more blocks (23) this season than any other player in the Premier League.
CENTRE-BACK - DANIEL AGGER, LIVERPOOL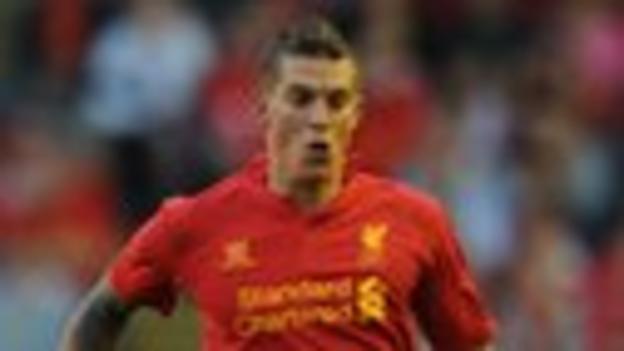 If Liverpool were awarded a goal every time they hit the woodwork, the Reds would have cruised past Southampton. Instead it was left to Daniel Agger to rise above Southampton's defence in a manner reminiscent of John Toshack with a wonderful header to clinch the points for the Reds.
Did you know?
Agger has won 36 of his 55 aerial duels this season and made 46 headed clearances for Liverpool.
RIGHT-BACK - MATTHEW LOWTON, ASTON VILLA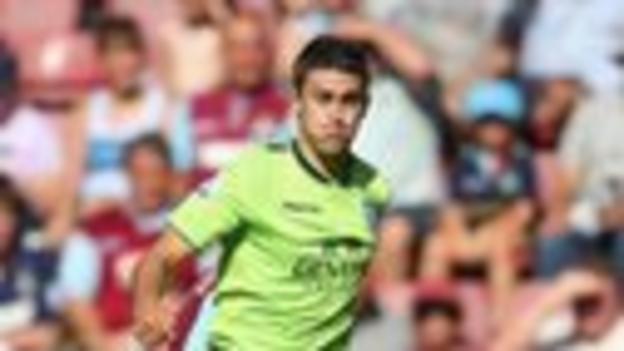 The 23-year-old is another exceptional talent within the Villa camp who epitomises manager Paul Lambert's work ethic. Against QPR, his link-up play with Christian Benteke was particularly impressive - but Villa do lack a clinical cutting edge.
Did you know?
Lowton has made more tackles than any other Villa player this season (42) and is in the top 10 in the Premier League for successful tackles (35).
MIDFIELD - MAROUANE FELLAINI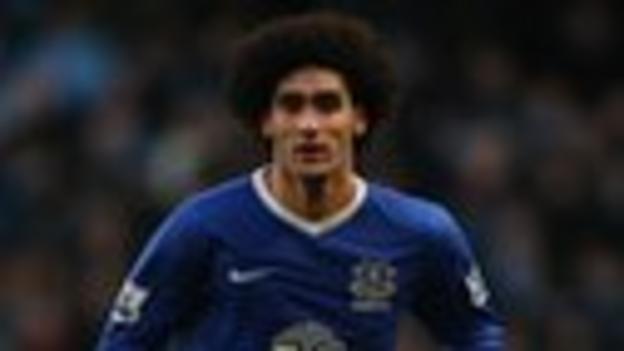 I really do not understand why Everton boss David Moyes in his post-match interview on Saturday couldn't see what the TV evidence was clearly showing everybody else. For the penalty from which Manchester City equalised, Fellaini lost Edin Dzeko as a set piece came into the box, panicked and pulled him down as a consequence. Nonetheless, the Belgian was the best player on the park.
Did you know?
Fellaini has already equalled his personal best return of eight league goals in a single season for Everton (2008-09).
MIDFIELD - JUAN MATA, CHELSEA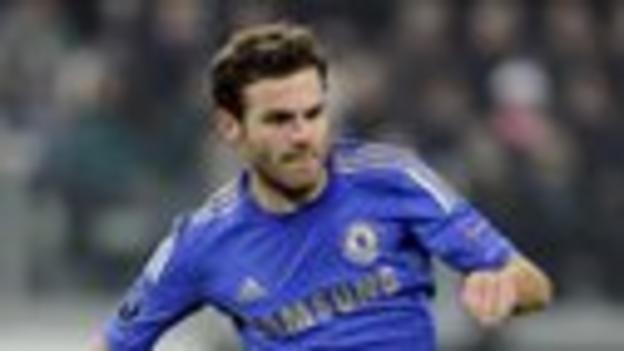 Surely this lad needs more help from his team-mates than he got against West Ham during Saturday's 3-1 defeat. There were times when it looked like Mata was having to take on the Hammers all on his own. OK, most reasonable people would accept that Branislav Ivanovic was fouled by Carlton Cole as the latter scored West Ham's equaliser but the manner in which Chelsea collapsed after that was alarming. Mata and goalkeeper Petr Cech were the only players that showed any mettle for the Blues. As for Fernando Torres, let's not go there.
Did you know?
Mata has either scored or assisted in eight of Chelsea's last 12 league goals.
MIDFIELD - SHAUN WRIGHT-PHILLIPS, QPR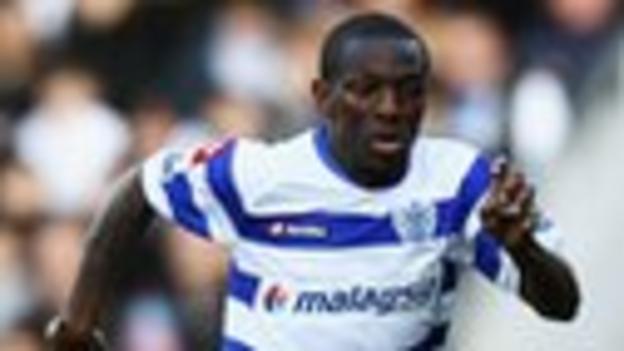 QPR boss Harry Rednapp said in his press conference last Friday that "we have got to get Shaun Wright Philips going again". It was obvious watching Shaun's performance against Aston Villa on Saturday that Harry is looking to the former Manchester City and Chelsea star to give his team the leadership and inspiration that will help lift them off the bottom of the table. Why oh why didn't predecessor Mark Hughes make that connection? Shaun looked like he was playing for a man who believed in him again. This was his best performance for months.
Did you know?
Wright-Phillips had four shots on goal on Saturday. The winger had tried his luck only three times in total in his previous eight appearances this season.
FORWARD - WAYNE ROONEY, MANCHESTER UNITED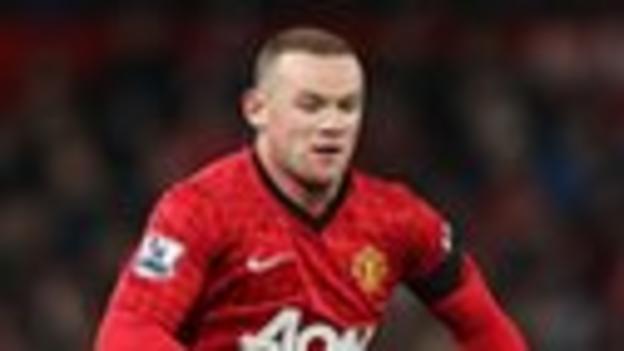 I don't think I've ever seen a game like United's against Reading. Seven goals in 35 minutes must be a Premier League record. I know United have had more scorers than any other team in the division with 15 and that Rooney is just one of them. But I thought Phil Neville summed it up well on Saturday's Match of the Day when he said Rooney is the most unselfish, hard-working footballer in the team. I suppose that's what makes Rooney special.
Did you know?
Rooney has assisted seven goals this season in the Premier League. He is the current league leader for assists.
FORWARD - MICHU, SWANSEA CITY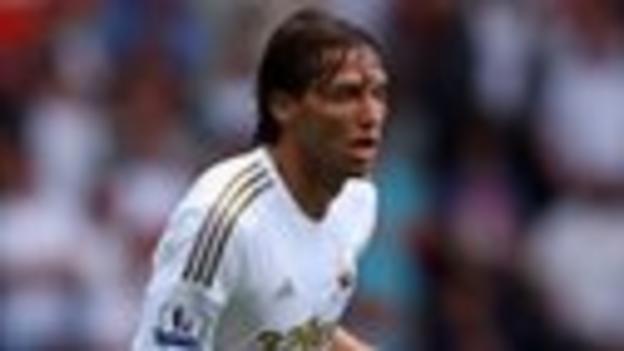 I watched this game unfold on Final Score and I sat amazed to see the Gunners out-gunned and slowly running out of ideas. The Swans took control of the game for long periods at the Emirates and the man with the plan was Michu. Arsenal just couldn't come to terms with his movement and composure in front of goal. Robbie Savage made the point that he's a snip at £2m in an industry that for some reason over-inflates the financial importance of English strikers.
Did you know?
Michu has been involved in 11 goals this season (scoring 10, and providing one assist). No midfielder has scored more and only Luis Suarez (12) and Robin van Persie (14) have been involved in more.
FORWARD - JERMAIN DEFOE, TOTTENHAM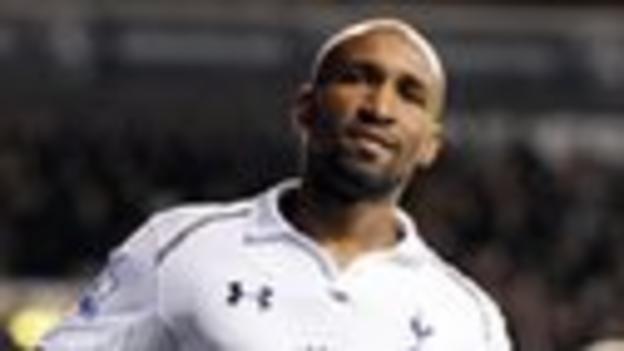 Ever since Spurs boss Andre Villas-Boas opted to give Jermain Defoe some assistance upfront, the lively striker has looked considerably more dangerous. Clint Dempsey looks like he could be a worthy alternative to the combustible Emmanuel Adebayor.
Did you know?
Defoe scored his fifth and sixth league goals against Fulham at the weekend. Of the current Premier League teams, Wigan (10) are the only side against whom Defoe has a better scoring record.