Fabrice Muamba fears training may have caused cardiac arrest
Last updated on .From the section Football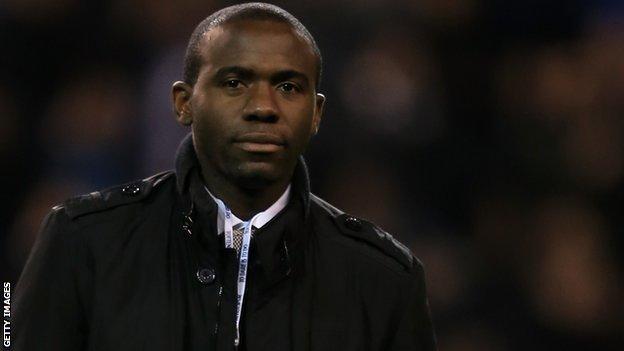 Fabrice Muamba believes his cardiac arrest could have been caused by training too hard in pre-season.
"I think I pushed myself very, very far to the point where, maybe I went too far with it," he told ITV4's Fabrice Muamba: Sports Life Stories.
Muamba retired in August, although he says there is a chance he could play again if he is given the all-clear.
The former Arsenal and Birmingham midfielder said he pushed himself on a pre-season tour to the United States.
"I was fit but I wanted to be even fitter," he said. "I wanted to come back even fitter than the other guys.
"I was in this complex in New York and you worked everything from running, gym work - everything. I think it's one of the reasons that caused this cardiac arrest."
However, Professor Richard Schilling, a heart rhythm specialist, does not think the intensive fitness training could have triggered his cardiac arrest six months later.
He told the programme: "It was very likely that this cardiac arrest was going to happen at some point.
"Whether that intensive training period brought that time forward it's impossible to know for sure but anything is possible."