Adam Cummins extends Motherwell stay
Last updated on .From the section Football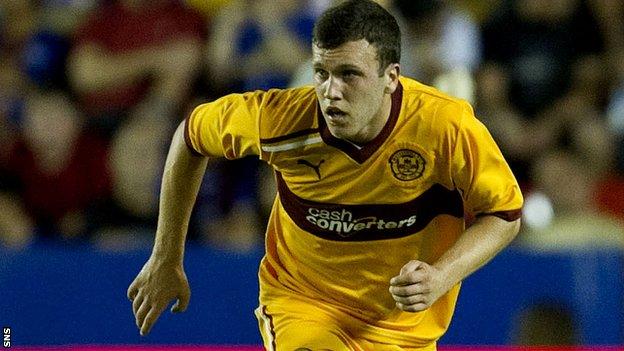 Defender Adam Cummins has signed a contract extension with Motherwell until the summer of 2015.
The 19-year-old, who started his career at Everton, has made 16 starts this season and his previous deal was due to expire at the end of this campaign.
"I feel as if I've had a fairly good season so far but it's only half done," Cummins told the club website.
"I've got to carry on the way I am, listening to everyone who is trying to help me and hopefully improve further."
Cummins, who made one first team appearance last season, scored his first goal for the club in last month's 5-1 win at Inverness.
"I certainly didn't want to be chasing my tail, worrying about my future but now that I have things sorted I can concentrate on developing," he added.
"That's not to say it's time to put the tools away, I will keep playing and training as if I am battling for a new deal and hopefully keep my place in the starting XI."