Off The Bawl - 1 December
By Tam Cowan
Off the Ball presenter
Last updated on .From the section Football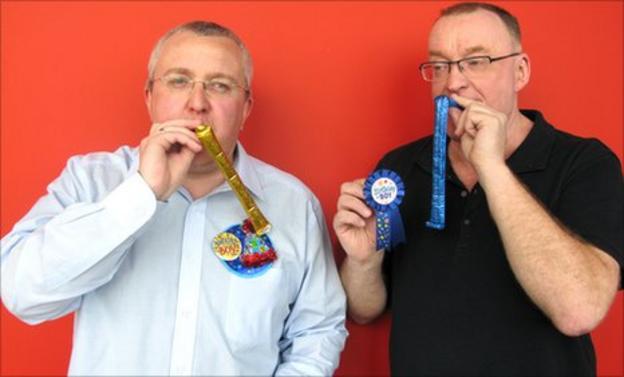 Greeeeeetings!!! We were joined on Saturday's show by St Mirren skipper Jim Goodwin and River City actor Frank Gallagher.
However, the first word goes to Davy Wands in Methil who said: "I just saw a picture of Stuart and Tam's coupons on the Radio Scotland website and I've printed off a copy to keep the bairns away from the fire."
And a Merry Christmas to you as well, Davy...
In a packed show, we covered just about everything from Tam's grammar to Stuart's stovies.
We also talked about memorable grafitti, stadium name changes and, after Jim Goodwin tried to play keepy-uppy in the studio with a Malteser (and only managed a poor score of four), we even found time for your favourite party-pieces.
Here's another selection of the most petty and ill-informed texts and emails on radio...
Harry Ward in Barmulloch said: "I think Ibrox will be re-named the Ashley Sports Direct Arena - or ASDA for short."
Yabba in Kincardine said: "Celtic Park should be re-named The Armitage Shanks Stadium as it's unquestionably a toilet."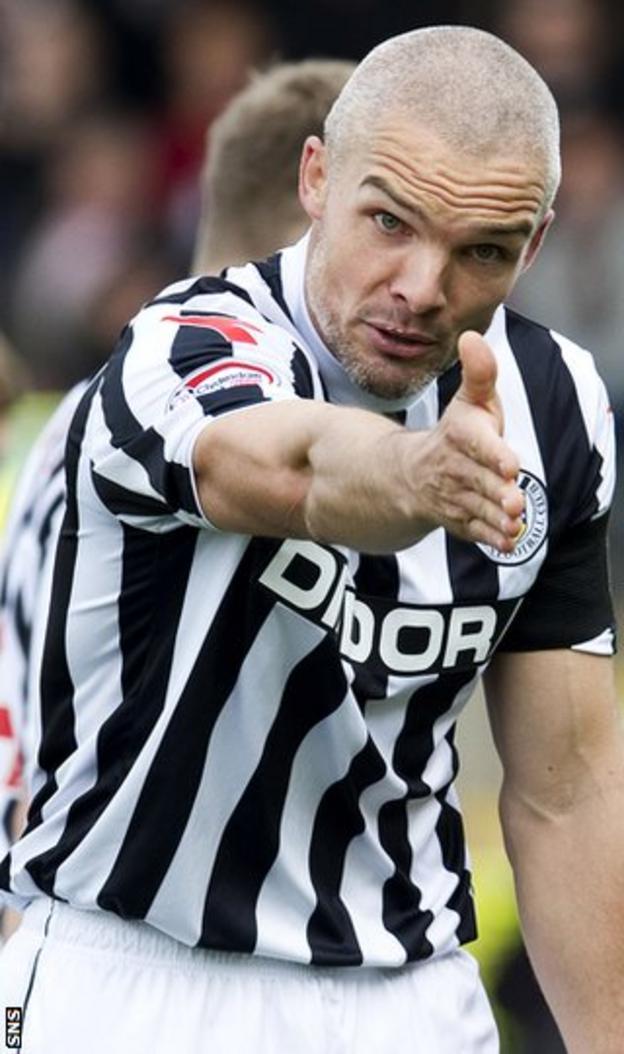 Tom More in Airdrie said: "Stuart, will you please speak to Tam about his grammar? For a guy who is rightly passionate about using proper grammar, his constant use of "sat" and "stood' rather than "sitting" or "standing" is really annoying and, in my opinion, much more important than the Rangers Tax Case."
Kat Dornan in Coatbridge said: "In the 1970s, my cousin used to shoot the fag ash off my auntie's cigarette with an air rifle! How's that for a party piece?"
Tam Cowan's party piece is to tell a joke (usually one that's 400 years old) on any given subject. But when he struggled to think of a gag about wigs, the listeners were quick to bail him out...
Harold Davie said: "A man lost his wig in the west end of Glasgow today. Police are combing the area."
And Anon said: "A wig and a wee jobby were trying to get into a nightclub, but the doorman stopped them as one of them was off his head and the other was steaming."
Meanwhile, pulling on his Channel Four hat, Stuart posed a trivia question for the listeners: "Which Scottish word was once controversially disallowed on Countdown and provoked one of the biggest number of complaints the station has ever received?"
Guesses included 'eejit', 'crabbit', 'sassenach' and even 'bawbag'. But we eventually got the correct answer from Bruce in Aberdeen who said: "It was the seven-letter word STOVIES."
Later in the show, the mere mention of the word grafitti also provoked a response from the Off The Ball listeners...
Brian in East Kilbride said: "Spotted above a urinal - Britain's Future Is In Your Hands."
Jim in Coatbridge said: "Seen in Merseyside... What would you do if God came to Liverpool? And the reply scrawled beneath was: Move Ian St.John to outside right!"
John from Livingston said: "On a wall in Belfast was the big bold statement ULSTER SAYS NO! And somebody had written under it: But the man from Del Monte says YES!"
Anne-Marie in Paisley said: "Scratched into a desk at college in the 80s, I remember seeing: Mr DeLorean, keep your business out of other people's noses..."
Team of the Week
As the guessing game continues over a name for the new Forth Bridge (OTB likes The Third Forth Bridge) we went with...
The Famous Landmarks XI.
Manager: The Jocky Scott Monument
Assistant: Marble Archie Knox
Referee: The Hugh Dallas Book Depository
1/ Craig Nelson's Column
2/ Kremlin Hughes
3/ The Statue of Liberty Auld
4/ The Grassy Noel Hunt
5/ The Hanging Gardner Speirs of Babylon
6/ The London Eyal Berkovic
7/ Willem Van der Arc de Triomphe
8/ Tommy Burns Cottage
9/ The Taj Mahally McCoist
10/ The Colossus of Jordan Rhodes
11/ Ryan Guggenheim
Subs: Harrods Brattbaak, Stuart Downing Street, The West Highland Wayne Rooney, Steve Stonehenge and Mount Ian Rushmore.
And finally... the song that played us out?
Well, as a wee tribute to Killie boss Kenny Shiels who revealed last week that he was suffering from a bad case of hemmor... haema... haehmo... piles, we finished with the old Johnny Cash classic Ring Of Fire.
To join in the fun on this Saturday's show, call 0500 929500, text 80295 or email offtheball@bbc.co.uk
Listen to the most recent Off the Ball programmes.
Download the latest Off the Ball podcast.