Dundee Utd urge SFA clarification over Rangers ticket boycott
Last updated on .From the section Football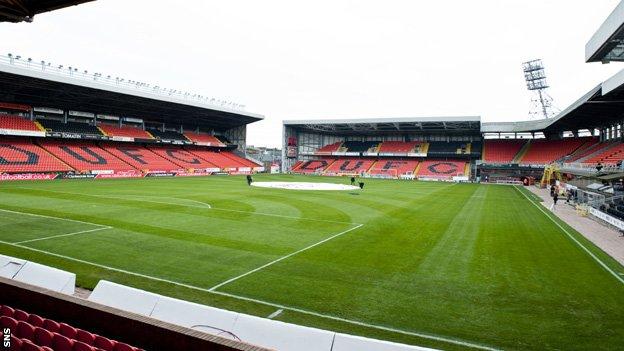 Dundee United have expressed "disappointment" over Rangers' planned ticket boycott.
United said the club does not wish to enter a "war of words" with Rangers over the issue and have urged the Scottish FA for clarification.
The SFA will discuss the matter at a board meeting on Thursday.
Ibrox chief executive Charles Green said "feelings remain very raw" at the actions of certain SPL clubs, "which were actively engaged in trying to harm Rangers".
The Rangers Supporters' Assembly had urged fans not to attend, mainly over United's vocal opposition to Rangers' application to join the Scottish Premier League.
Some Ibrox fans have pinpointed Dundee United chairman Stephen Thompson as being one of the most outspoken figures on the subject of the relaunched Rangers seeking membership of the top flight in the summer.
And the Assembly is still angered by Thompson's refusal to refund Rangers fans for tickets when a match at Tannadice in November 2009 was abandoned at half-time because of a waterlogged pitch.
"It is with huge disappointment that we read both the content and tone of the statement from Rangers, stating that they will not be taking any tickets for our Scottish Cup tie in February and urging their supporters not to attend," said United.
"However, we do not intend to enter into a war of words with Rangers or to dignify their position by responding in kind.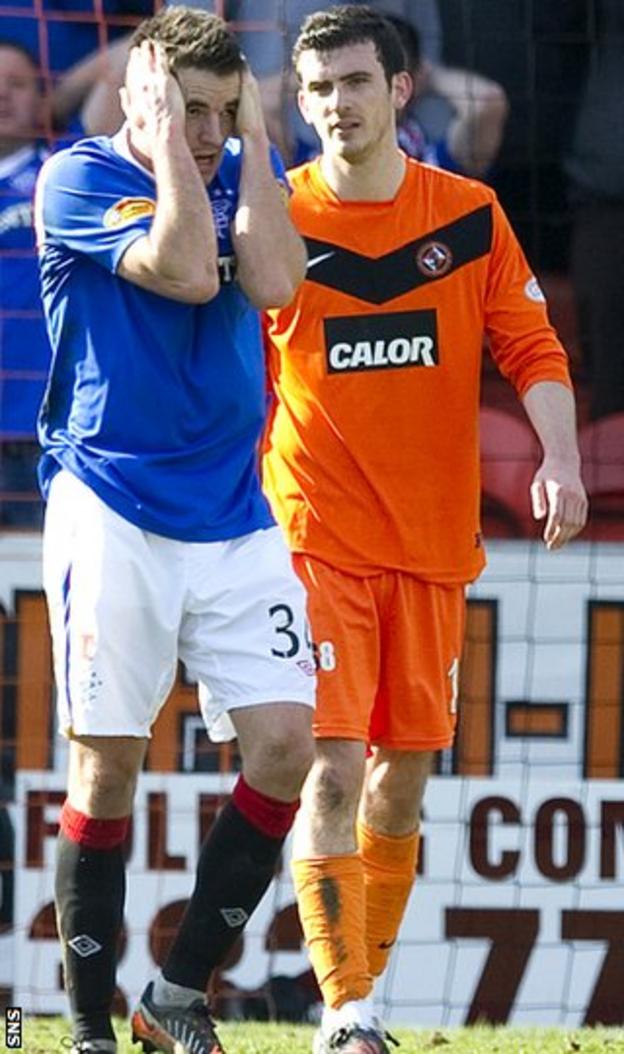 "We have noted their decision not to take any tickets for this cup tie and will now act accordingly in arranging the match. The statement from the Rangers makes it clear that their fans should not attend.
"We have therefore raised a number of related matters with the Scottish FA and will be making no further public statement until their advice has been received."
The ArabTRUST and The Federation of Dundee United Supporters Clubs said they believed Rangers' stance brought them into disrepute.
In response, the United supporters' joint statement said: "In a time when Scottish football needs to look to the future and how we can rebuild our game, it's sad that some parties choose to refer to past alleged indiscretions against their club as an excuse to not attend the match.
"In the instances referred to by Rangers supporters, a court of law decided that Dundee United had acted appropriately in respect of ticketing post the abandoned game in 2009.
"As for the decision by the SPL to take action against Rangers in the summer, this was made by the majority of clubs - not only Dundee United.
"We believe that the stance taken by Rangers brings them into disrepute in respect of the Scottish Cup.
"We therefore call on the SFA to act strongly, in particular by stating that the normal competition rules in respect of an equal split of gate money do not apply in this case and that all revenues should be retained by Dundee United."
They added: "We call on all Arabs to pack Tannadice and get behind the team in February."