Alain Giresse says no deal for him to coach Libya yet
Last updated on .From the section Football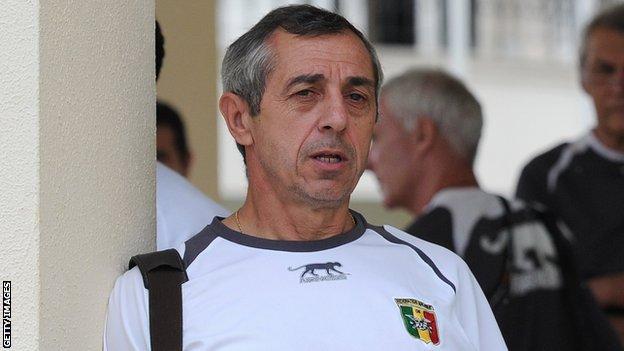 Former Gabon and Mali boss has told BBC Sport that he has been approached by the Libya Football Federation about coaching their national team.
But the Frenchman insists that no deal has been done yet and would not even be drawn on how interested he is in taking the job.
"We are still in negotiations and nothing at all has been decided," he told BBC Sport.
"I can't say if I'm interested as we are still just talking."
He added that he has no immediate plans to travel to Libya.
Some reports from Libya indicated that Giresse would be travelling to Libya next week to finalise the deal.
The former France international led Mali to third place at the Africa Cup of Nations in Equatorial Guinea and Gabon earlier this year.
He decided not to renew his contract with Mali in May, with talks breaking down over demands from the federation that Giresse would not agree to.