Will Hoskins unsure on Brighton & Hove Albion future
Last updated on .From the section Football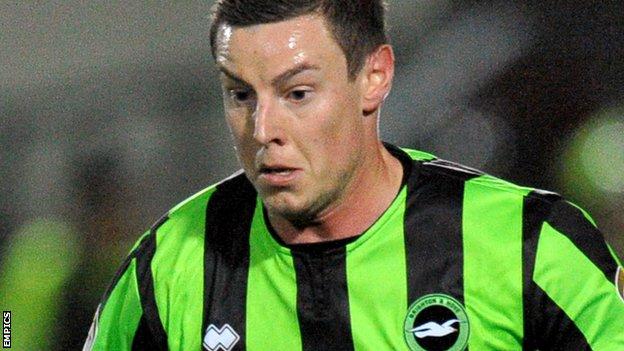 Brighton striker Will Hoskins says he wants to stay at the club but admits his future will depend on how he plays during the remainder of the season.
The 26-year-old, who spent time on loan at Sheffield United last term, returned from an ankle injury in November but is out of contract in the summer.
He has failed to score in four games this season, but told BBC Sussex: "I want to be here, but things move on.
"I want to play, that's the main thing and I do hope it's here," he added.
"I'll put everything in to play for Brighton and I think the manager sees that and he knows that."
But the former Watford forward, who scored twice while on loan at the Blades last season, admitted that his future at the Amex depended on his own displays.
"It's what I do and what I do when given the chance," he said. "I know I'm a good player, and I'm not worried. It's all about confidence for me."
And Hoskins admitted he was not concerned about his next move, adding: "If I sat here and worried every night what my future holds then that would be a burden on me, and you wouldn't feel right because you'd be mentally tired.
"I started off as a 16-year-old, this is my 10th season so I'm not a stranger to what happens.
"As a striker, it's not one of those position where players stay for long."