Hearts well short of shares target, says Sergejus Fedotovas
Last updated on .From the section Football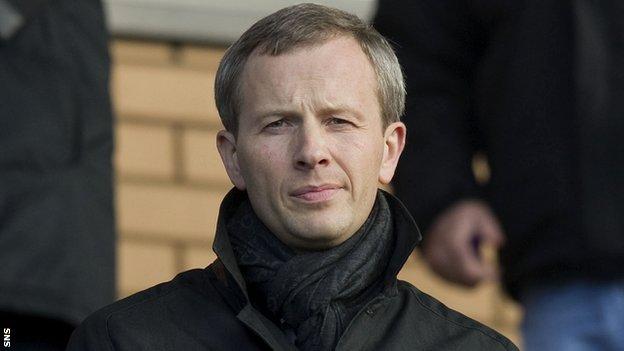 Hearts director Sergejus Fedotovas has revealed the club are "well short" of meeting the target of the share issue launched in October.
The club are facing predicted a £2m shortfall for the season and are hoping to raise £1.79m through selling shares.
Fedotovas described the £750,000 raised so far as "a great effort".
"We have to look at reaching £1m now. That is the next target and I think it is one that is realistic and achievable," he told Hearts' website.
"We are still well short of reaching the target which was set at the launch of the share issue.
"There will be consequences if we fail to hit that target."
to bridge the predicted shortfall but following a £1.75m tax dispute.
And to ward off the threat of a winding-up order.
The club's share issue will hand over 10% of owner Vladimir Romanov's controlling interest, with the scheme due to run until 19 December.