Former SA assistant coach convicted of match-fixing
Last updated on .From the section Football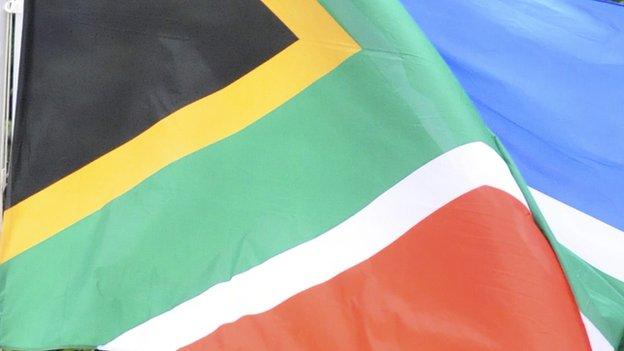 Former South Africa assistant coach Philemon Setshedi has been found guilty of match-fixing by a commercial crimes court in Cape Town.
Setshedi, who was Clive Barker's deputy when Bafana Bafana won the 1996 Africa Cup of Nations, was convicted on Friday.
The South African Football Association (Safa) said he had been found guilty of an attempt to unduly and improperly influence the outcome of a third division play-off match in Cape Town.
He was arrested on 8 June 2011 after making representations to Safa officials in a bid to influence the outcome of one of the matches.
His sentencing hearings will begin in February.
Safa President Kirsten Nematandani said: "This is a strong statement to anyone who might intend to tarnish the good name of the sport through match-fixing or other unsporting behaviour.
"In accordance with Fifa and Safa's zero tolerance to corruption and match-fixing, we would like to warn other potential criminals that the long arm of the law would not spare you.
"This conviction is a clear example that the work we are doing with government agencies and Fifa's security department to root out corruption in football is starting to yield positive results."