Lord Ouseley accuses football of lacking morality
Last updated on .From the section Football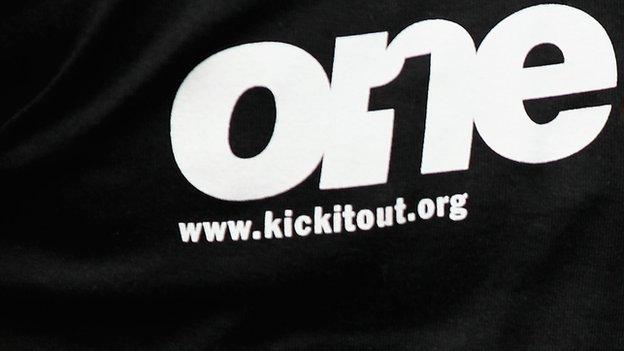 Kick It Out chairman Lord Herman Ouseley has accused football of operating in a moral vacuum.
Lord Ouseley says the FA and Premier League lacked "morality and leadership" in their handling of racism incidents involving John Terry and Luis Suarez.
He claimed Chelsea and Liverpool protected their players because they were "assets".
"There is very little morality in football among the top clubs," Ouseley told The Guardian.
"Leadership is so important; you have to send a powerful message that racism is completely unacceptable. But there is a moral vacuum.
"The big clubs look after their players as assets. There was no bold attitude from them, to say that they would not put up with it."
Ouseley believes football's authorities should have made strong statements of disapproval after Suarez and Terry were found guilty of abusing Patrice Evra and Anton Ferdinand respectively, but added: "The condemnations have been mealy mouthed.
"We want all players and fans to feel confident about reporting abuse.
"The Premier League could have set the tone; they and the FA do a good job in community work. But on this, I have not heard anything from the Premier League."
Ouseley also criticised Liverpool manager Kenny Dalglish and then Chelsea boss Andre Villas-Boas for supporting their players while their cases were being played out.
"We were observing the process but the managers were speaking out and sticking up for Luis Suarez and John Terry," Ouseley added.
"The FA should have asserted themselves, said they would not put up with people disrespecting the process, but the FA were very slack and weak."
Suarez was given an eight-match ban and fined £40,000 by the FA, while Terry was suspended for four matches and fined £220,000.
Manchester United's Rio Ferdinand was also fined £45,000 for bringing the game into disrepute by responding to a tweet describing Chelsea's Ashley Cole as a "choc ice".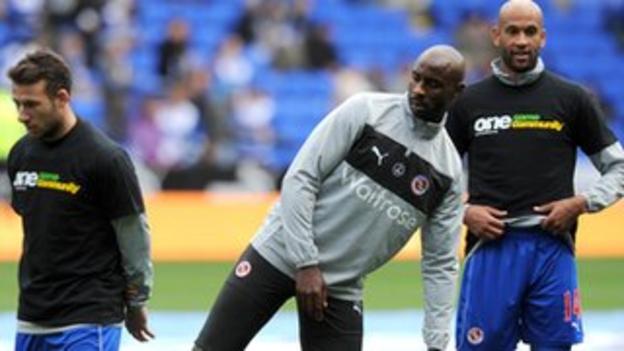 The Kick It Out campaign came under fire from several high-profile black players in the wake of Terry's guilty verdict.
Many refused to support the annual initiative of wearing T-shirts promoting the campaign before matches in October.
And Reading forward Jason Roberts, a vocal campaigner against racism in football, spoke out about what he perceived as Kick It Out's lack of action in combating racism in football.
Ouseley added: "Jason Roberts said we are not doing enough directly against racism and Kick It Out has become too broad an anti-discrimination campaign.
"I can accept that as a valid view and he put his case eloquently. If people feel we need more of a cutting edge, then we have to address that."