Sudan appeal against World Cup qualifier forfeit
Last updated on .From the section Football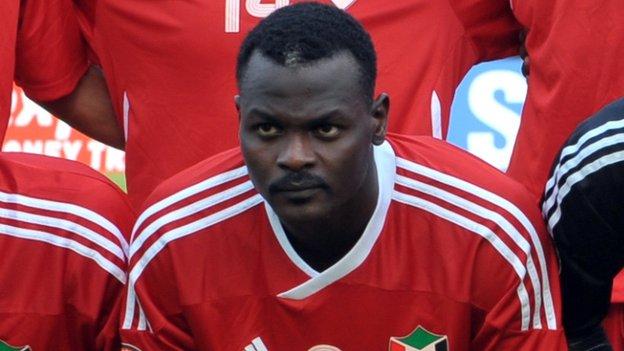 Sudan's football federation has appealed to the Court of Arbitration for Sport (Cas) in an attempt to regain a World Cup qualifying victory the team were stripped of by Fifa for fielding an ineligible player.
Cas said on Wednesday it aims to give a verdict by the end of February, before group matches resume.
Sudan beat Zambia 2-0 in a Group D tie in Khartoum on 2 June but football's world governing body Fifa awarded Zambia a 3-0 win by default after ruling that Saif Ali, who scored the second goal, should have been suspended for accumulating yellow cards in previous competitive matches.
Ali was sent off when Zambia beat Sudan in an Africa Cup of Nations quarter-final in February.
If the original scoreline is reinstated Sudan will lead the group ahead of 2010 World Cup quarter-finalists Ghana.
But if Cas upholds the Fifa ruling Zambia, who won the 2012 Africa Cup of Nations, will have maximum points from two matches.
Sudan's next match is away to Ghana on 22 March, while Zambia will play on the same day away to last-place Lesotho.