Hearts only eyeing cheaper recruits, says boss John McGlynn
Last updated on .From the section Football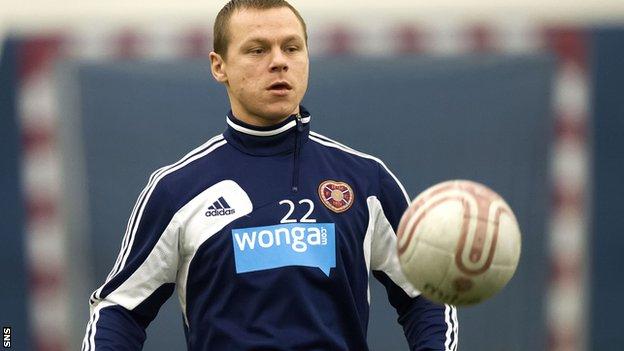 John McGlynn believes any additions to Hearts' playing staff in January would only be cheaper replacements, should any of the present squad leave.
The Edinburgh club have appealed to fans to help solve their debt problem.
And manager McGlynn recognises it would be morally questionable to add to the squad in such circumstances.
But he said: "If there were players going out, and if they were on big wages, it may well be we could then bring players in on a lot less money."
More than £800,000 - short of Hearts' £1.79m target - has been raised by a share issue launched in October in response to warnings about the survival of the Edinburgh club.
However, Arturas Rimkevicius has arrived for a trial from Lithuanian club Siauliai and is being touted as a possible solution to Hearts' striking problems.
"He looks like he's going to shoot at every opportunity," said McGlynn after assessing the 29-year-old in training.
"He looks like he's short of fitness, as you can understand, because their season finished a month ago and he's not done a lot.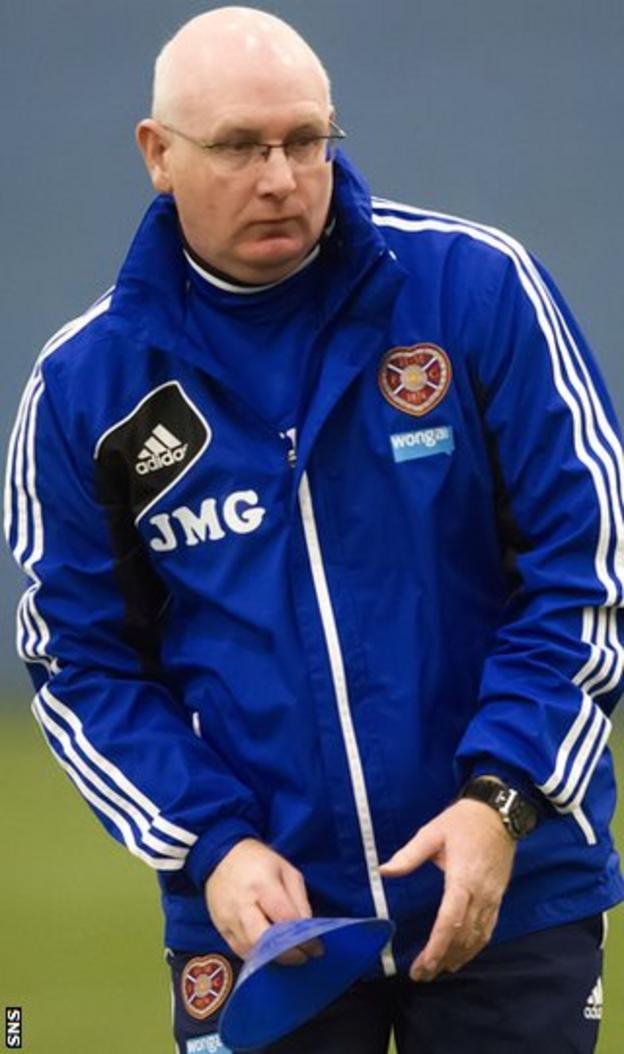 "I am looking at a situation where the guys out of contract in the summer could leave the football club and that could possibly leave us short."
The Hearts manager thought that cheaper replacements would ensure he did not have to rely on teenagers for the rest of the season.
"Hearts have still got financially a tricky situation and that opens up the possibility that players who are out of contract at the end of the season could possibly go in the January window if Hearts were to get an offer they couldn't refuse," he explained.
"There's been a lot of people watching our players, because we've got some good players. There were masses of scouts at the Celtic game.
"I would be quite happy to go with the players we've got. If no-one comes in with an offer that we're satisfied with, we go with what we've got.
"I am not for one minute trying to lose players."
Hearts are presently prevented from making signings as a result of a Scottish Premier League embargo imposed because of the late payment of wages.
McGlynn believes payments will be paid up to date by the end of this week.
"We still have a transfer embargo until 23 December, at which time the SPL will need to make a decision about the proper action to take," he added.
"We will need to see what happens then.
"We are told the wages will be paid tomorrow, Friday, and that should be taken out of the equation."