Celtic goalkeeper Fraser Forster eyes Bayern or Juventus
Last updated on .From the section Football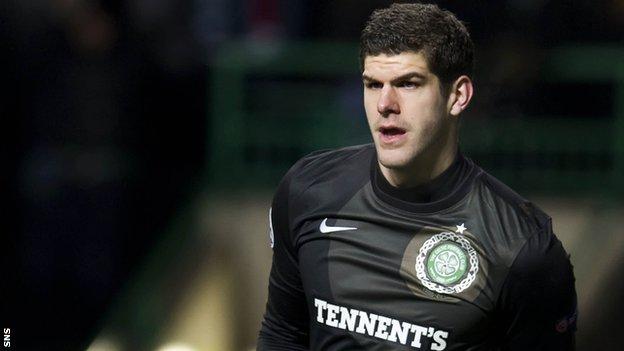 Celtic goalkeeper Fraser Forster is eyeing a tie against Bayern Munich or Juventus in the last 16 of the Champions League.
The draw is being made in Switzerland on Thursday, with Celtic guaranteed to face one of the group winners.
"There are so many big teams in it," the 24-year-old Englishman told BBC Radio 5 live. "Obviously people are talking of maybe getting Man Utd.
"Personally, I would quite like Juventus or Bayern Munich."
The Scottish champions finished second in their group behind tournament favourites Barcelona and above Benfica and Spartak Moscow.
Borussia Dortmund, Malaga, Paris St Germain and Schalke are Celtic's other possible opponents in the draw.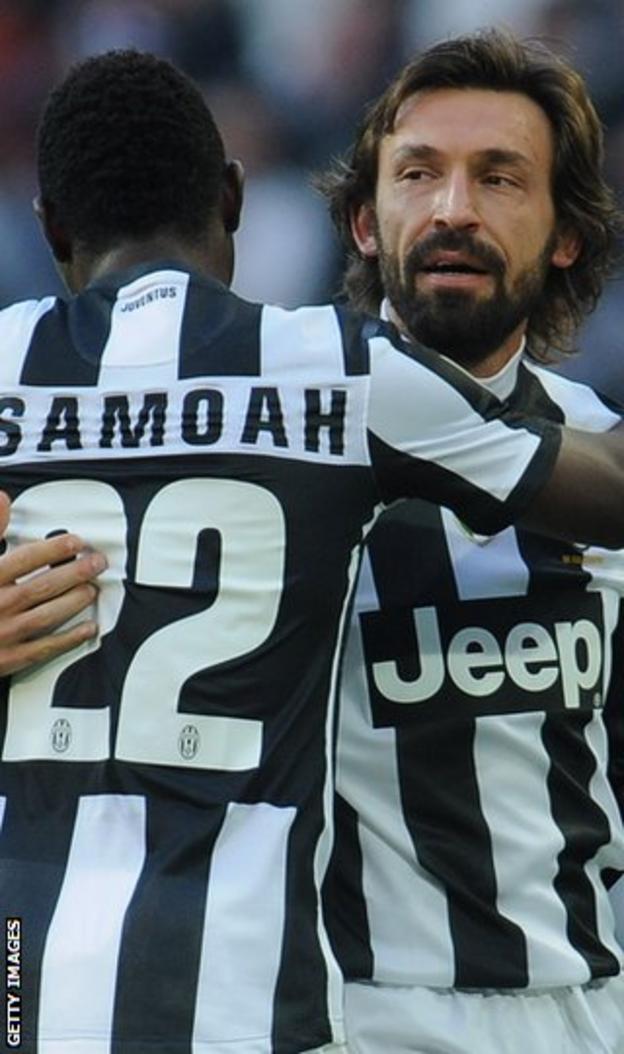 "I think we'll take anyone we're given," said Forster.
"We are just delighted to be in the draw. We've done so well getting there, but it would be nice to get one of the big teams.
"I think we've surprised everyone to be honest. But, as a squad, we've always had great belief in ourselves.
"We're a very young squad but have great team spirit and I think we can give anyone a good game at home.
"Obviously playing away from home in the Champions League will be tough, but we've managed to beat Barcelona at home and pushed them all the way in the Nou Camp as well.
"So there's no reason we can't compete against anyone we come up against."
Celtic signed Forster from Newcastle United on a permanent contract in the summer after two seasons on loan.
"I have really enjoyed it," he said. "It has been a fantastic move for me.
"Celtic's obviously a massive club and it's been brilliant.
"We've done so well in the Champions League this year and, off the back of last year, which was a brilliant season as well.
"I think everyone at the club's really positive and looking forward to the draw later this week."
Forster's exposure at Champions League level led to him being called up to the England squad by Roy Hodgson in October, although he has yet to win his first cap.
"I've been very fortunate to be in the last couple of squads and it's obviously where I dreamed of being as a kid," he added.
"Ideally, I want to keep pushing Joe and push him as hard as I can until maybe I can get a chance.
"That's the plan for me - to stay in the England squad - and the only way I can do that is playing well for my club and doing well in the Champions League."