Scotland can reverse rankings decline, says Pat Nevin
Last updated on .From the section Football13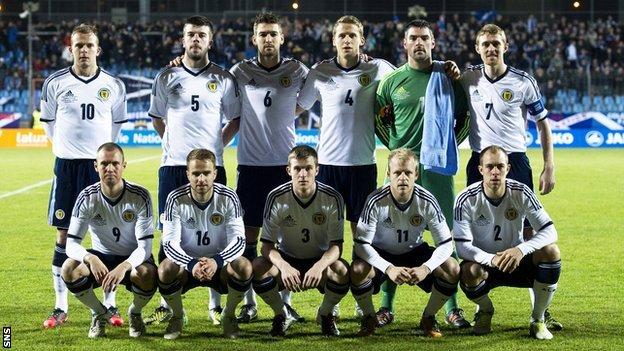 Former international winger Pat Nevin believes Scotland's slide down the Fifa rankings is reversible.
The Scots, who are currently without a national coach, have slipped two places to 72nd.
And Nevin, who 28 caps and scored five international goals, is more concerned about which pot Scotland are drawn from in qualification campaigns.
"There's the capability of Scotland getting back up slowly but surely but it will be slowly but surely," he said.
"I actually take these rankings with a pinch of salt most of the time. But, really, it's not a total and utter lie. We've obviously dropped a huge distance, certainly from our peak of a few decades ago.
"If you look at those rankings, some of them do stand out as a bit silly. Brazil apparently are 18th and Switzerland are 10th. So, let's not get too excited about it.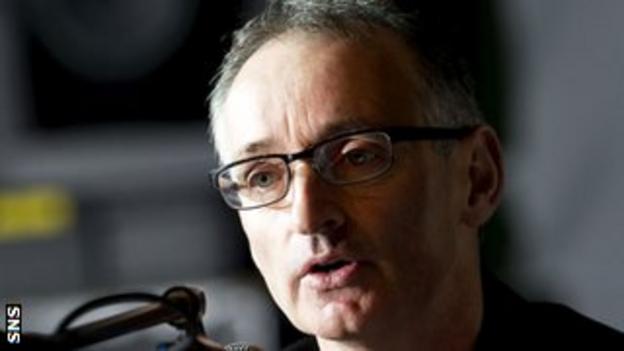 "We've had a tough year, we've slipped down the rankings slightly, more again.
"But, a couple of wins in those rankings gets you really far back up. What you're more concerned about is falling down the pot and that's what you really don't want to do.
"If you do that, which Scotland have done, then you really struggle to get into competitions because you're against harder teams in your groups.
"It is so much easier if you're starting from a higher level in the group. If you're a first pick or second pick out of the pots, then it's much, much easier because you've got two or three 'minnows' playing against you in each campaign.
"Have a look at England's groups in the last two or three competitions they've taken part in. They've been a piece of cake. I'm pretty convinced Scotland would've either got through or probably got second in any of those groups."
BBC pundit Nevin hopes the next Scotland management team make the side "difficult to beat" and also feels there's plenty of positives in the current Scottish game.
"The league's pretty good in the SPL," he added. "I think if you look at what Celtic have done in Europe, you've got to be pleased with that as well.
"But, as for the national team, we've got plenty of players. If you look at the amount of players that are playing down south in England at a decent level and some of them at a very good level and we've got some decent quality players there."