Aberdeen's Stewart Milne upbeat despite Ryan Fraser snub

By Heather Dewar
BBC Scotland
Last updated on .From the section Football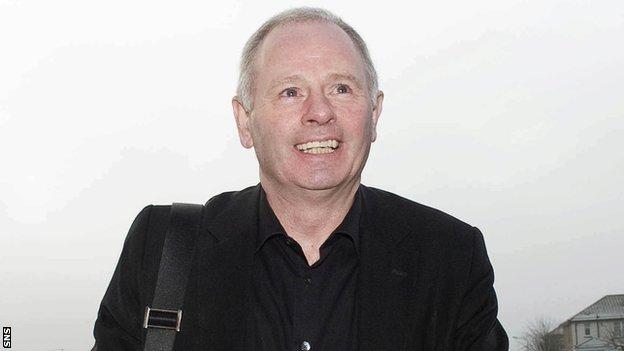 Aberdeen chairman Stewart Milne believes winger Ryan Fraser's decision to continue his career elsewhere needs to be put in perspective.
The 18-year-old, who has played only 16 times for the Dons, has rejected a deal to extend his stay beyond next summer.
"It is obviously very disappointing to see someone like Ryan deciding that his future is elsewhere," said Milne.
"But we have been able to sign six very good youngsters that are prepared to make a real commitment to the club."
In last few months Cammy Smith, Jamie Masson, Jordon Brown, Declan McManus, and have signed new contracts.
And Milne, who is keen to keep the management team of Craig Brown and Archie Knox in place "if all things are equal", underlined the club's emphasis on developing its own players through its youth policy.
He added: "The fact that we have developed seven very talented youngsters over the last two or three years - and six have decided this is the best place to develop the early stages of their careers - that is a positive thing in its own right.
"The club has done everything in its powers to meet Ryan and his agent's expectations but he has decided he wants to move on.
"He has made it very clear to me and Duncan Fraser and Craig [Brown] it's not about money.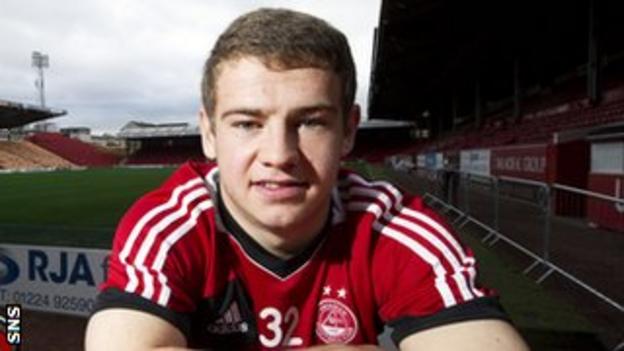 "I personally don't think he's made the right decision and Craig doesn't believe he has either.
"But that's the reality of life - you win some, you lose some.
"I just hope Ryan doesn't regret down the line that he should have stayed and seized the opportunity, serving his apprenticeship at a club that is committed to investing in young players and giving them a real opportunity.
"For him to make a move at this stage of his career is a huge, unnecessary risk."
The Aberdeen chairman said "doors are never closed" should Fraser change his mind, but he warned the player that time is running out.
"There's no longer an offer on the table for Ryan. If he wants to go and start a discussion with me he can do that," said Milne.
"Craig's got to make a decision on how he spends the budget on next year.
"He wants to be spending on players that are committed to club. At this point Ryan has made it clear he is not committed to the club."
Aberdeen have lost two of their best teenage players in recent transfer windows.
In January, 18-year-old Jack Grimmer, who made his Dons debut at 16, left for Fulham after making only four appearances and in the summer first-team regular Fraser Fyvie, 19, rejected a contract extension to join Wigan Athletic.
Grimmer is in the Fulham Under-21 squad while Fyvie has made three appearances for his new club, all in the League Cup.
Speaking to BBC Scotland at Aberdeen's annual general meeting, Milne said there was still a possibility of the club building a new stadium at Loriston but, given the council's vote against Aberdeen's original plans, other options were being considered.