Sheffield Wednesday: Stuart Gray experience important - Jones
Last updated on .From the section Football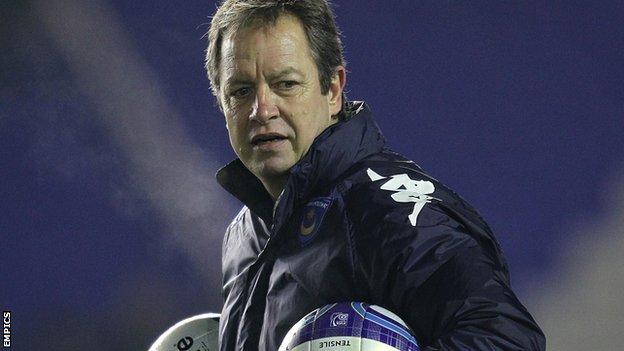 Sheffield Wednesday boss Dave Jones says he thought it was important to bring in an experienced coach when hiring Stuart Gray.
Gray, who worked alongside Jones at Southampton and Wolves, joined the first-team coaching staff on Wednesday.
Jones told BBC Radio Sheffield: "I felt that getting in a bit of experience would help the players and the coaches.
"He'll lead the pack amongst the coaches and brings a new point of view."
He added: "It's a long time since I've been down at the bottom looking up and, no disrespect, but Stuart has experienced a lot of that over the last six or seven years.
"It's nothing to do with what we already have, because they're a very good bunch of coaches, but I just thought this was the right move to make."
The 52-year-old has been out of club football since being made redundant by Portsmouth in April.