Rotherham to make complaint over Bristol Rovers postponement
Last updated on .From the section Football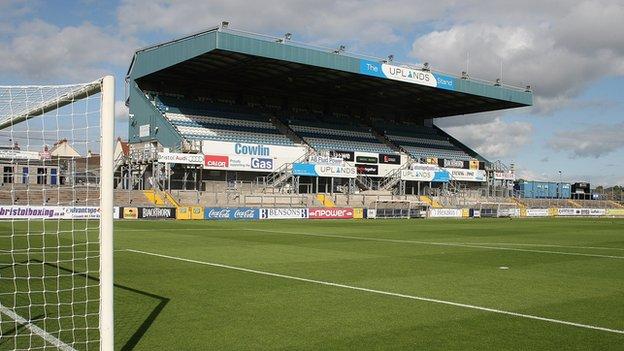 Rotherham have confirmed they will make an official complaint after their game at Bristol Rovers was postponed on Saturday morning.
The Memorial Stadium pitch was playable at 11:00 GMT, but after continued heavy rain, referee James Linington called off the game when he arrived.
The Millers said there was a "lack of communication" from their hosts.
In a statement they said: "The club is disappointed that we were not kept informed as to the situation."
It continued: "While we fully appreciate the weather has got the better of things, we believe had communication been better, supporters could have been better informed so as to not make the journey."
The League Two clash was one of 14 Football League games postponed on Saturday because of waterlogged pitches.
No new date has yet been set for the rearranged fixture.