Torquay boss Martin Ling will not rush striker search
By Brent Pilnick
BBC South West Sport
Last updated on .From the section Football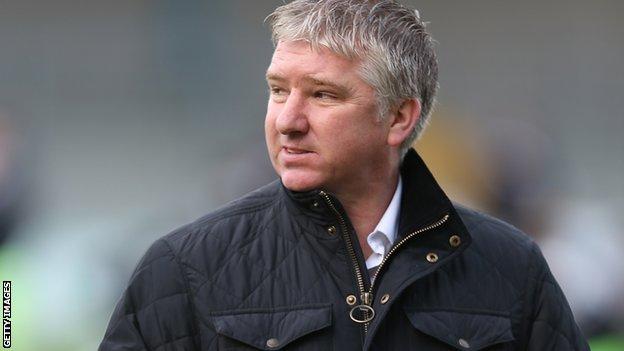 Torquay boss Martin Ling will only sign a striker on loan if he is better than the players he already has.
Ling is actively looking for fresh firepower with and Rene Howe scoring once since October.
"We're actively looking. It's a difficult position because everyone wants a striker that's proven or that can do the job," Ling told BBC South West Sport.
"We've got to make sure we're fetching someone better than we've got."
Any player that Ling brings in would be until the end of the season, with the club on Tuesday.
"We'll be patient," Ling said. "We'll be vigilant and we'll make sure we're on the ball.
"The loan market never shuts so we've got our finger on the pulse and make sure we'll strike when the right one comes into the frame, but that hasn't happened yet.
"If we end up with someone, I want someone to come in for four months who'll make us better.
"That's what we feel Angus has done in the defensive unit and if we fetch an attacking player into the attacking unit that's what we'd want him to do."