West Ham co-chairman David Gold in hospital with pneumonia
Last updated on .From the section Football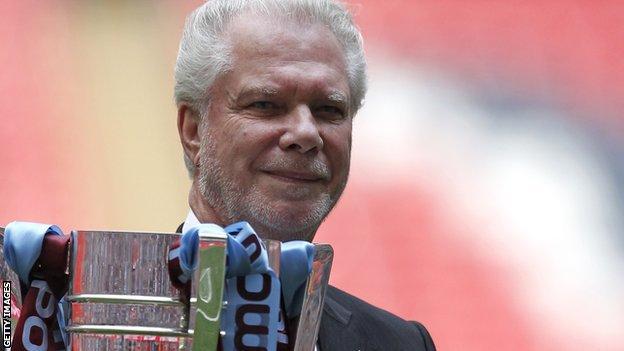 West Ham co-chairman David Gold is in hospital suffering from pneumonia.
"My dad had a good night but is still on strong medication for his condition," she said on Twitter.
"He is still very poorly but in good hands and obviously won't be at the game [at Sunderland] on Saturday."
He attended West Ham's 2-2 home draw with Manchester United on Saturday but was taken to hospital by his daughter on Tuesday night.
She tweeted on Tuesday: "I think he's learnt a very harsh lesson - not to go to football with bronchitis, he now has pneumonia. He is being assessed."
Gold and co-chairman David Sullivan, who had previously been owners of Birmingham City, took over the east London club in January 2010.
Gold was in hospital in February 2011 with septicaemia and cholangitis - inflammation of the bile duct - but made a full recovery.