Manchester City's Aleksandar Kolarov to face no police action
Last updated on .From the section Football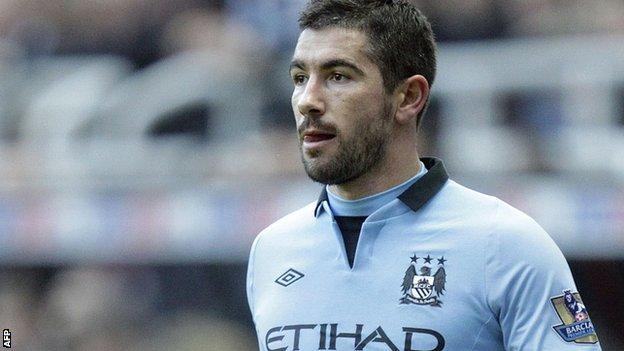 Manchester City and Serbia defender Aleksandar Kolarov will face no further police action following an inquiry into alleged racist abuse.
He was investigated after a dispute with two supporters holding an Albanian flag at Newcastle United in December.
Northumbria Police got involved after the fans alleged they were abused by the 27-year-old while he warmed up as a substitute at St James' Park.
A police spokeswoman said: "There will be no further police action."
There is a history of enmity between Serbia and Albania. Tensions between the countries most recently relate to the majority-Albanian Kosovo, which declared independence from Serbia in 2008.