Guam coach Gary White wants to manage in Premier League
By Mani Djazmi
BBC World Service Sport
Last updated on .From the section Football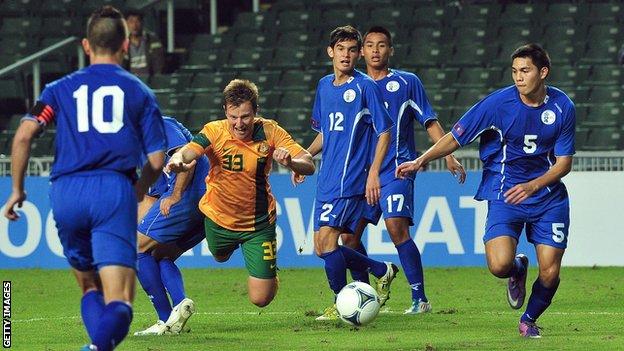 We've all been there: our club goes on a winless streak when the strikers can't buy a goal and the defence leaks more than an old bucket.
Eventually, after a month or two, they win again, but some teams go years, even decades, without victories.
For the national team of Guam, they faced a 32-year winless streak before their first ever success.
While they waited, their defeats ranged from a couple of respectable 3-0s to a more one-sided 21-0 thrashing by North Korea in 2005.
Their solitary foray into World Cup qualification, in 2001, resulted in a 19-0 defeat by Iran and a 16-0 loss to Tajikistan.
But the rugby scores are becoming a thing of the past, thanks to an ambitious Englishman.
At an early age, Gary White decided that, after spells with non-league clubs in England, he wasn't going to be good enough to touch the heights of professional football as a player.
So he became a coach.
His first experience of international football happened when, as a 24-year-old, he became the national coach of the British Virgin Islands.
A year later, as he left for the Bahamas national team, he handed the reins to an even younger man called Andre Villas-Boas, who went on to manage Chelsea and is currently the Tottenham Hotspur boss.
White moved the Bahamas 55 places up the Fifa rankings and, in less than a year, has already taken Guam to their highest position of 178th in the world.
"Prior to myself, the coaches going in there never really saw the potential and they just tried to keep the score down," he told the BBC's World Football programme.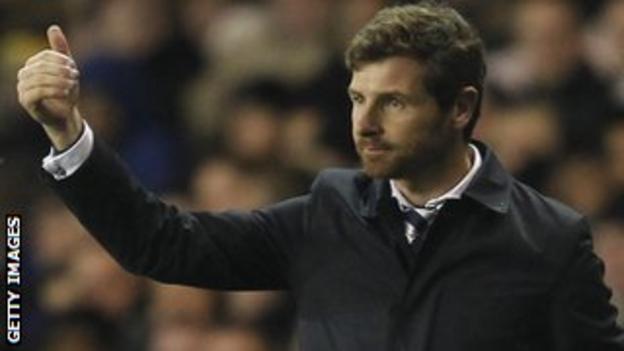 "When I got in I could see the players were just needing someone to believe in them and the biggest thing we did was connect the Guam national team to the (native) Chamorro culture.
"We said when the national team plays we all play so before every game we do the Inifresi. It's a chant like the Haka and it's a chant pledging themselves to the country."
White, 38, soon realised that a population of fewer than 200,000 people on the island would not yield a big enough crop of talent to harvest, so he's been searching for players with Guamanian heritage.
"Our star player is Ryan Guy who was born in the US to Guam parents. He plays for the New England Revolution in Major League Soccer," said White.
"He was getting a few communications about joining the US national team. It took me six months to really sell him the vision of what we're trying to do and he now sees himself as a trail blazer.
"He thought he could do much more good for football playing for Guam than the US."
White, who is also the technical director of the Guam FA, has started a 10-year plan which aims to elevate the national team to fifth in East Asia, behind Japan, North and South Korea and China, all of whom have World Cup experience.
And he's got off to a promising start.
"They played Hong Kong two years ago and lost 12-0 but we just played them in the East Asian Championship and lost 2-1 in a very, very close game and that was their strongest team," said White.
"Prior to myself coming, we lost 9-0 to Chinese Taipei and we have now drawn 1-1 in the same competition so we're moving very, very quickly and a lot of it is down to the vision of the head of the Guam FA, Richard Lai."
But White's ambitions go beyond improving Guamanian football.
He has been selected as one of 16 coaches to be on a two-year development programme run by the FA in an attempt to boost the number of English Premier League coaches beyond the current amount of five.
"I want to be working in the J.League in Japan or the K-League in South Korea, which are very competitive leagues, in the next couple of years," said White.
"Then I see myself coming back to the UK and working in the Premier League with my ultimate goal being to work with the England national team.
"Andre [Villas-Boas] has set a wonderful example for younger coaches.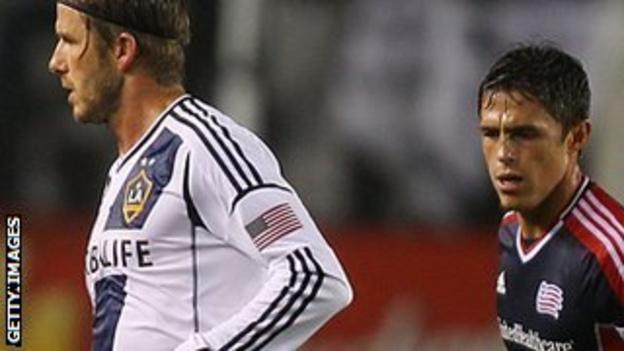 "I've been trying to figure out how he got to where he is. We're similar ages and were on a very similar path at one point.
"It's all about mentorship. He was smart enough to find a mentorship from Sir Bobby Robson and Jose Mourinho and it really helped him in his career."
And White is also taking heart from the career path of Roy Hodgson who, for many years, appeared to be out of sight, out of mind in what are regarded by England fans as spurious, lesser football nations like Sweden, Finland and Switzerland.
White added: "Roy Hodgson has gone out to the world and coached in different countries.
"But he's come back and is now coach of the England national team so I don't see working abroad as being a hurdle. You have people like Roy who have set the standard."