Paul Barry quits as Cambridge United chairman
Last updated on .From the section Football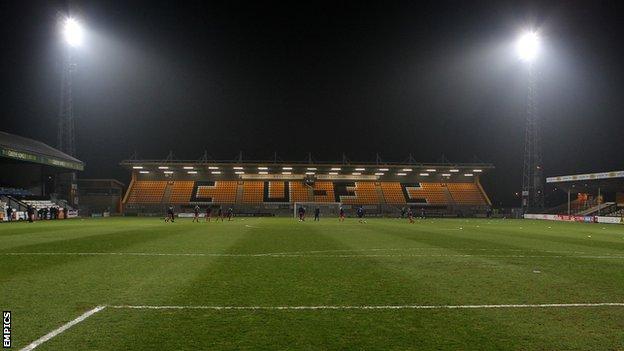 Paul Barry has announced his intention to step down as Cambridge United chairman at the club's annual general meeting on 28 January.
The major shareholder, who is based in the United States, will relinquish his position on the board.
Renford Sergant is quitting as vice chairman but will remain a director and will look after Barry's interests.
"I still love Cambridge United, but I feel the time is right for the club and myself to pass the baton," said Barry.
Since replacing George Rolls as U's chairman in 2009, Barry has helped oversee cuts in the playing budget in order to stabilise the club's finances, following concerted efforts to win promotion back to the Football League.
It remains unclear whether Barry will continue to financially subsidise the club and who will replace him as chairman, but he insists a "succession is in place".
In a long statement Barry said: "I have been chairman for the last three and a half years. It has been a great time and one I would not trade for anything.
"I made this decision [to step down] three months ago. I have recently got married and re-entered the tour and travel industry from which I exited in 2008.
"My time will be spent a little more on my new business and additional developments I am working on."