Jack Rodwell: Man City midfielder targets injury return
Last updated on .From the section Football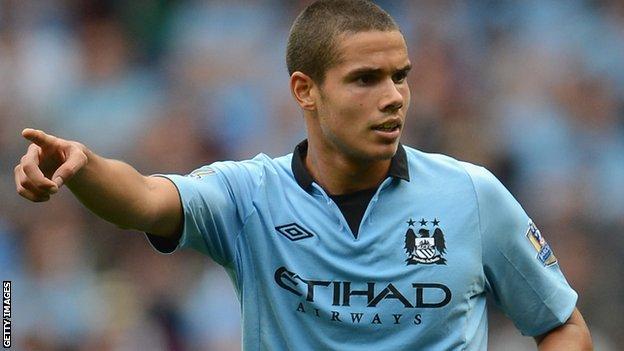 Manchester City midfielder Jack Rodwell says he is nearing the end of the "worst injury setback" of his career.
"It's easily the worst injury setback of my career as I've been out for more than three months now," Rodwell said.
"It's been frustrating and, like most players, I'm not the best spectator in the world - but I'm almost there now."
Rodwell expects to be available to City boss Roberto Mancini by the end of January.
"I feel really fit - I've been doing a lot of strengthening work because I've been out for so long with my hamstring injuries," he told Manchester City's website.
"My first injury was my left hamstring, which kept me out for five weeks, and then my right hamstring started to niggle.
"I feel like my career here hasn't really got started yet, even though I feel really settled.
"I'll begin full training this week - all being well. Then I'll need 10 days to a fortnight to get back up to speed and will be available for selection again."