Cambridge United will cope without benefactor - Jez George
Last updated on .From the section Football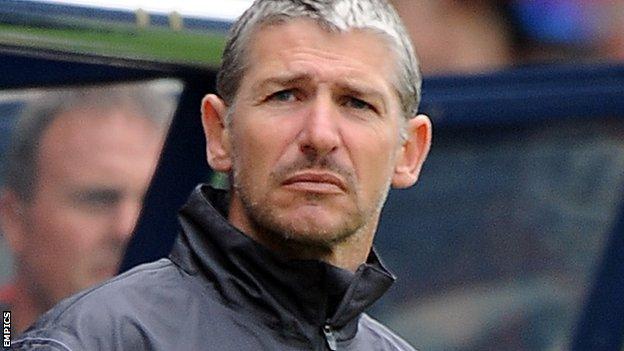 Cambridge United can cope with the resignation of chairman and principal benefactor Paul Barry, according to U's director of football Jez George.
George said the Blue Square Conference club was edging towards a position where directors did not have "to keep putting their hands in their pockets".
He told BBC Radio Cambridgeshire: "The AGM on January 28th will show financially the progress being made.
"It's tough but the aim is to get to a break-even position."
George said Barry, whose business interests are based largely in the United States, had made a "massive" financial contribution over the years but was stepping down because he did not feel he could devote sufficient time to the club.
"Because the board is in a stronger position than it was, he feels the club is now in safe hands.
"We're in a good position in terms of the people who've joined the board in the last 12 months, they're local men with the wherewithal to help the club financially and they've obviously done so," he continued..
"It's a sad moment because Paul has obviously played a big part in the club, but the timing is that the club is in a stable position. It's difficult, because we want to remain competitive in this league.
"We've tried to streamline operations and cut where we can, we spend less on players' wages than we have in the past, but there's a point where to stay competitive you can only cut things to a certain level.
"We have to work on generating more income, especially on non-matchdays, and some really good work is being done in that respect."