Nations Cup 2013: Angola team profile
Last updated on .From the section Football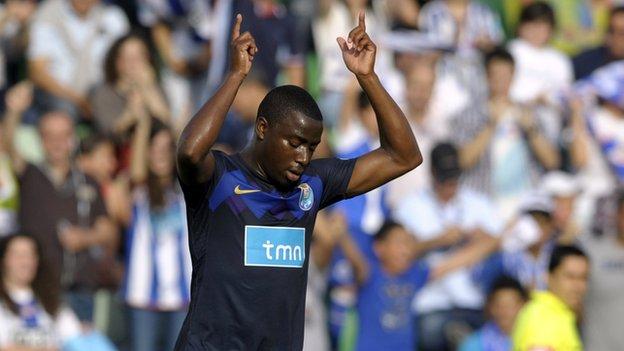 Nations Cup record: Six previous appearances. Best finish: Quarter-Finals (2008 and 2010).
Angola have been set an ambitious target of a top-three finish when they make a fifth consecutive appearance at the Africa Cup of Nations.
Uruguay-born head coach Gustavo Ferrin and his assistants told the Angolan media that national football federation officials had raised the bar after a disappointing showing at the 2012 tournament.
In that tournament they missed out on the last eight on goal difference to shock quarter-finalists Sudan. and that display engineered the dismissal of local coach Lito Vidigal, with Ferrin replacing him in July.
Ferrin's undoubted highlight was in overturning the 3-1 defeat in Zimbabwe in the first leg of their final qualifier as captain Manucho grabbed both goals in a 2-0 win built upon some blistering early play.
A number of veterans exited the scene after the 2012 finals, such as defender Kali and forwards Flavio and Love, but some familiar faces remain - with Manucho, the former Manchester United striker now playing for Spain's Real Valladolid (and who boasts eight Nations Cup goals), still the focal point in attack.
Djalma Campos will also be a threat while many hope Brazil-based midfielder Geraldo can force his way into the team and become the playmaker the Palancas Negras have recently lacked.
Local players dominate the squad and Ferrin is banking on their mental toughness, forged through years of civil war in the south-western country, to create a winning formula.
"Many Angolans have not had an easy upbringing and it is my task to turn that hardiness to our advantage," said the coach, who was responsible for developing many of the Uruguay stars who finished fourth at the 2010 World Cup.