Nations Cup 2013: Cape Verde team profile
Last updated on .From the section Football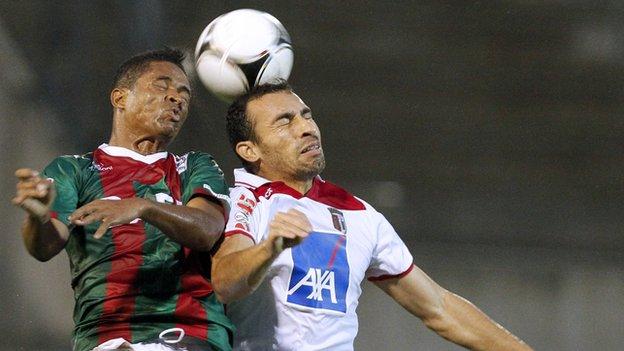 Nations Cup record: No previous appearances.
This tiny island nation caused one of the biggest upsets in Nations Cup qualifying when knocking out four-time champions Cameroon in the final round.
Coach Luis Antunes, on long leave from his job as an air traffic controller, admits he still pinches himself occasionally to check that he is leading his team to the African football showcase.
"I still do not know how we beat Cameroon," he confessed to local reporters. "It was a dream come true as we have been trying to make the Cup of Nations finals for a long time."
Yet the success was not entirely unexpected after they served notice of their improvement when missing the 2012 Nations Cup on goal difference alone.
In South Africa, the Blue Sharks will make history as the smallest country to ever compete at a Nations Cup - with the islands' population little more than half a million.
This barrier has prompted them to unearth expatriate footballers with Cape Verdean roots in order to squeeze the most amount of talent into the team - with such success that they not only reached their first major championships but also 51st in October's Fifa rankings.
Given that Cape Verde, which achieved independence from Portugal in 1975, won their first competitive match only in 1992, this is a staggering achievement.
Their recruitment policy means 90% of the team plays in Europe, with clubs in Portugal, France, Spain and Holland among other countries. Among the most high-profile are Heldon Nhuck, who plays for Portugal's Maritimo, while wideman Ryan Mendes turns out for for Lille.
Varela, who plays in Netherlands, and Cyprus-based Marco Soares pull the midfield strings while Djaniny from Portuguese outfit Oldhanense is a potential threat up front.
There is only on one local star in the squad - reserve goalkeeper Rilly.