Aldershot Town appoint Andrew Mills as chief executive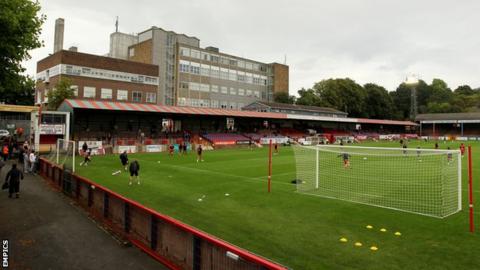 Aldershot Town have appointed Andrew Mills as their new chief executive.
Mills, who spent three years in a similar role at Brentford, replaces Richard Low, who joined Crawley Town.
"There is no lack of intent to progress the club through the tough economic challenges currently facing all Football League clubs," Mills said.
"I look forward to working with the dedicated team of staff and volunteers who continue to show their commitment to doing just that."
Mills, who has worked in the sports industry for 20 years, will begin the role on 1 February.
Shots chairman Kris Machala added: "This is an important appointment and we are delighted to acquire the services of somebody with such an extensive experience within the game."
Meanwhile Peter Duffy, the former chief executive at the EBB Stadium, has been appointed as an advisor to the board of directors.
Last week Machala said he was in talks with potential new investors as he looks to safeguard the League Two club's future.