Scotland: Craig Levein ready to return to management
Last updated on .From the section Football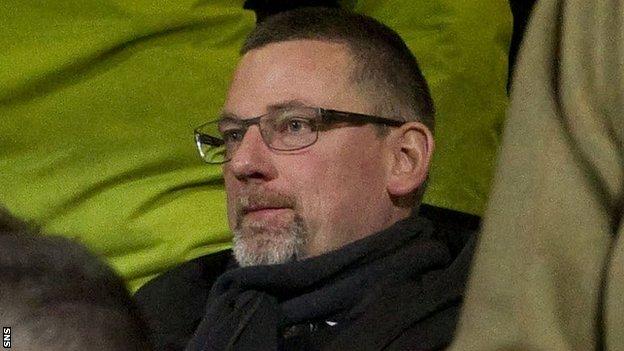 Former Scotland boss Craig Levein says he is ready to return to management.
Levein was sacked as national coach in November and the Scottish Football Association have since appointed Gordon Strachan as his replacement.
And the 48-year-old's ongoing legal dispute with his former employer does not hinder his pursuit of a new job.
"I can get back into management. I would consider anything. I'm no longer attached to the SFA," Levein told BBC Scotland.
"I want to dispel this myth that I've been sitting on my backside in my house getting paid since I left because that's simply not true," he said.
"I haven't had a penny since I left the SFA.
"I've been in for a few jobs already. [With] a couple of them, it's been quiet apparent that before the existing manager got sacked somebody was in place to already come in.
"If you're not one of the guys that has been earmarked by the directors of a club to replace somebody then it is quite difficult to get in."
The former Dundee United, Hearts and Leicester boss admits he found being an international manager "quite difficult".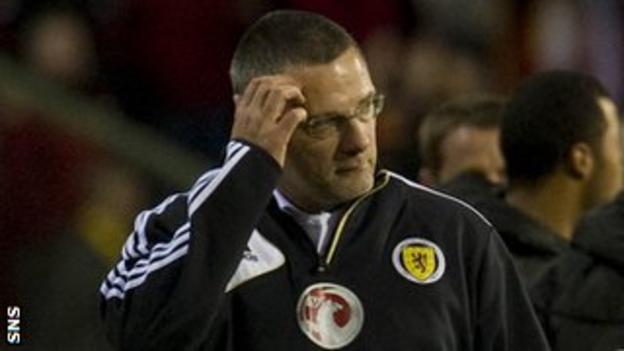 "If something went wrong, you had to wait a long period before you could do something about it," he told BBC Radio Scotland.
"I found that incredibly frustrating. I could never really get into a routine I was comfortable with."
And he feels, in retrospect, some of his decisions may have been different had he been working with the players more often.
Levein was criticised for starting with a 4-6-0 formation against the Czech Republic in Prague, a match which the Scots lost 1-0.
"If it hadn't been so early in my reign, if I had known the players better, and if some things had been a little bit different then I probably wouldn't have played it," he explained.
"But I didn't do it to be controversial.
"I had watched a couple of European matches, watched Rubin Kazan play Barcelona the same way and they drew 1-1.
"I did it for what I thought were the right reasons.
"Whenever you do anything different, it becomes a stick to beat you with."
When asked if his reluctance to divulge the reasons for his tactical decisions exacerbated their unpopularity, he responded: "I couldn't say why I did it.
"There were issues going on behind the scenes that caused part of the problem.
"I can't start talking about players and things that happened in private.
"Even now I won't go into exactly what the situation was.
"What's more important is trying to protect the dressing room and making sure I don't fall out with the players.
"Some day I will write a book about it and you will be amazed at some of the things that happened.
"If you criticise a player in international football, you can bet your life his manager is on your back right away and you destroy relationships with clubs.
"I was always minded not to cause rifts between the SFA and clubs.
"A lot of the things that happened were kept quiet.
"In a club you can control what's going on, in international football it's much harder to control."