Champions League: Gary Caldwell tips Celtic to beat Juventus
Last updated on .From the section Football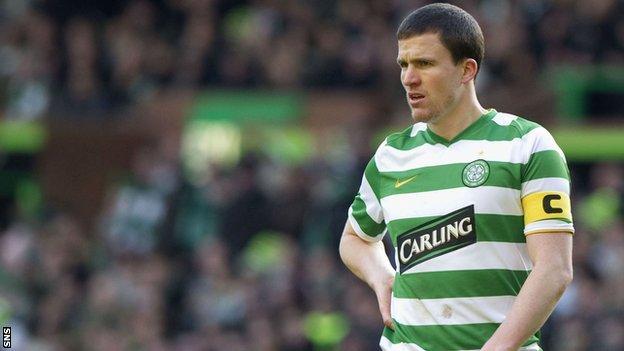 Scotland defender Gary Caldwell believes former club Celtic are good enough to reach the Champions League quarter-finals for the first time.
Neil Lennon's side face a double-header with Juventus in the last 16 of the competition in February.
And Caldwell is sure Celtic have what it takes to eliminate the Italian champions.
"Over the two legs it'll be a difficult tie, but, if they perform I think they can beat them," he said.
"I think it'll be even more difficult than beating Barcelona [who lost in Glasgow in the group stage].
"When you play Barcelona, you know you're playing one of the best teams in the world, so people ran an extra 10 percent, people worked an extra 10 percent.
"With Juventus - they're a great side in their own right - but they don't have the aura that Barcelona bring."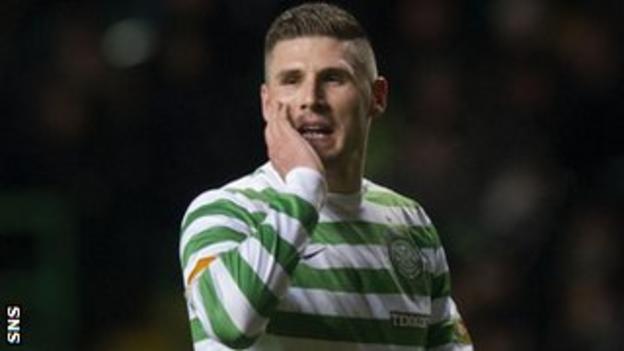 Wigan captain Caldwell is also convinced Celtic striker Gary Hooper, a target of Norwich City, is good enough to succeed in the English Premier League.
"I think he's excellent. I hope Wigan are one of the clubs in for him," joked Caldwell, who joined the Latics from Celtic in 2010.
"I've been really impressed with him, he works the line really well.
"Having seen the players down in England, he'd do really well. He'd score a lot of goals.
"I think the clubs that are looking at him now would definitely be getting a bargain, and, if he scores goals, then he could go to even bigger clubs."
Caldwell is not surprised Celtic want to keep Hooper for the Juve tie, having rejected two bids from Norwich.
"He's a real asset to Celtic," he explained. "You can see that from the money that teams are bidding."
However, the 30-year-old thinks the lure of England's top flight might be too strong for Hooper to resist.
"It'll be a difficult dilemma - not just for Celtic - but for him as well," said the Scotland international.
"Whether he wants to go to England or whether he wants to stay and have those Champions League games.
"Week in, week out, the Premiership is one of the best leagues in the world. You will get tested at the very highest level.
"That's what I went for, and I haven't been disappointed.
"It'll be difficult for him because of the Juventus games, but without a doubt it is a great league."