Oxford's Michael Duberry vows to carry on playing
Last updated on .From the section Football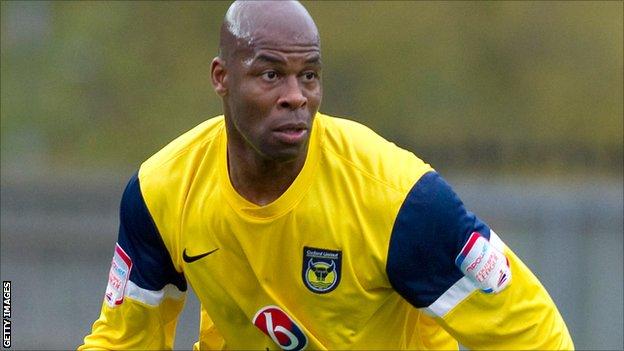 Oxford United defender Michael Duberry says this season may not be his last.
The 37-year old centre-back missed the start of the season due to a neck problem but is now back in the side.
Duberry has a contract until the end of the campaign and is refusing to rule out another year on the pitch.
He told BBC Radio Oxford: "I always remember a few old pros telling me to play as long a you can, because once you stop you are always itching to carry on playing."
Duberry has made five appearances since his comeback in December and the former Chelsea star says he is relishing every game.
"As long as I'm fit and healthy and my body is holding up and I'm still representing myself I will carry on playing," he said,.
"After the injury I had I'm taking it each game at a time and every game is a blessing."