Man Utd boss Sir Alex Ferguson calls David de Gea critics 'idiots'
Last updated on .From the section Football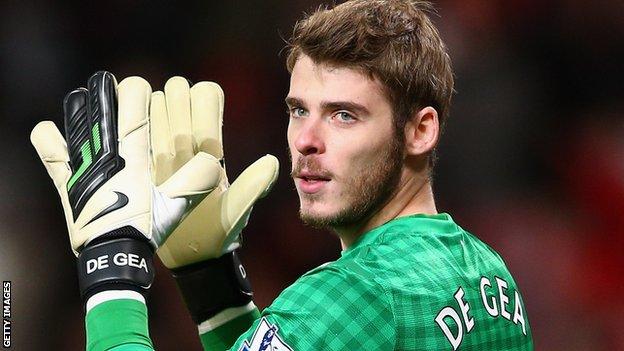 Manchester united manager Sir Alex Ferguson has called critics of his goalkeeper David de Gea 'idiots'.
"It's been over the top. It is always over the top when it comes to criticism here," said Ferguson. "You have to listen to some idiots in the game.
"I am not interested in discussing it because we know it is unfounded."
The United boss believed the blame should lie with assistant referee Simon Beck, who allowed, what he believed was a foul in the build-up.
Ferguson has been asked to explain his criticism by the Football Association and has to wait until Tuesday to find out if he will be charged.
"We are high profile and the profile of me is such that the FA naturally panic as soon as the press criticise them.
"Whether I think it is unfair or not doesn't matter to them really at this point.
"I just think it is more about me than what I have said."