Cambridge United name Dave Doggett as new chairman
Last updated on .From the section Football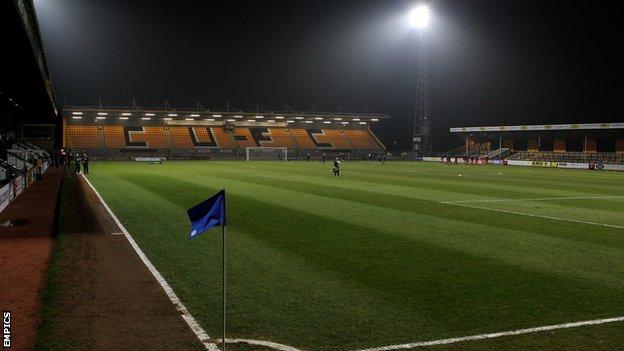 Cambridge United have appointed Dave Doggett as their new chairman.
The lifelong U's supporter has been a director on the board since late 2011 and replaces Paul Barry, who to focus on business interests in the USA.
"It's not something I expected or ever really hoped for," Doggett told BBC Radio Cambridgeshire.
"Throughout my life I've always tried to work hard - out of that you achieve things. This is a proud moment."
Doggett, who is a retired Network Rail executive, will make it his first task to improve the club's finances.
The U's are planning to move into a new stadium some time after 2016 and lost £248,000 in 2011-12, and anticipate a loss of around £230,000 this season.
"The figures are grim reading if you don't understand what's behind it," continued the 62-year-old.
"Last year's losses included a lot of one-off costs that were a result of the previous regime, such as players on four-year contracts and managers leaving.
"We now know what our income is. As we go forward we can strengthen.
"What we're trying to do is get the club onto a financial footing that can take us forward and not have to worry about where we're going to find the next penny or pound.
"It's about saying 'is it possible to be competitive and be financially stable'? The board believes it can be - and I will help lead that."