Scotland: Craig Levein angry at Stewart Regan comments
Last updated on .From the section Football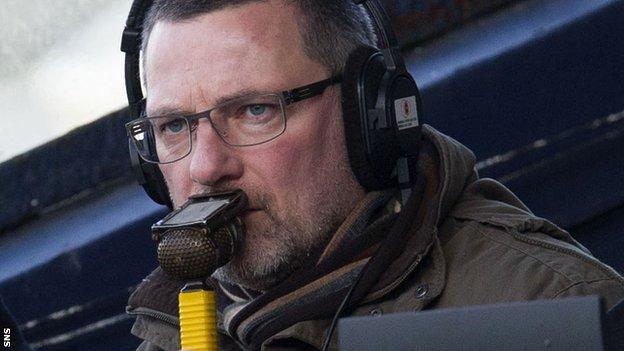 Craig Levein says he is "upset" by comments from Scottish FA chief executive Stewart Regan about his exit from the Scotland manager's job.
Regan said Levein "felt he was entitled to his money sooner" after rejecting an offer to be paid until his deal ended.
But Levein responded: "Stewart's making out that I'm being greedy. I just think that's wrong."
following a poor start to the qualifying campaign for the 2014 World Cup.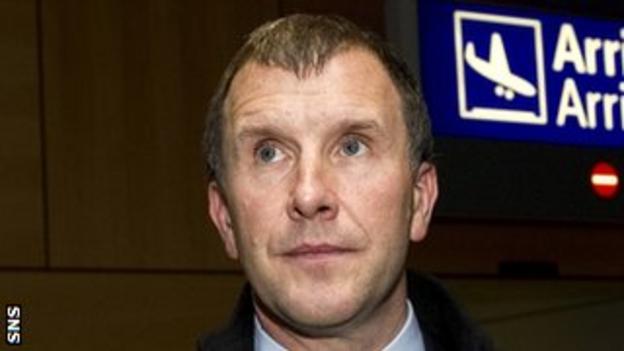 And, speaking on BBC Radio Scotland's Sportsound Extra on Saturday, Regan said: "What the Scottish FA did was agree to honour Craig's contract and carry on paying him up to the end of the period that he was under contract for, which was June 2014.
"Craig didn't want that, he wanted to resign and take us for breach of contract on the basis that he felt he was entitled to his money sooner."
When asked about the comments on Sportsound the following day, Levein replied: "I was extremely disappointed by the comments of Stewart Regan.
"I entered into a contract with the SFA, they came and asked me to sign a contract, I didn't go chasing them and to hear some of the comments he made, I'm really pretty angry and upset about it.
"They came to me and offered me a contract and all I'm asking for is the terms of that contract to be honoured.
"First of all, I haven't received a penny from the SFA since I left and if I was being greedy, I would've sat for 20 months taking my salary, taking the company car, taking the credit card, taking the fuel card, taking the phone.
"I'm not being greedy. I could've sat and taken the money for 20 months.
"This isn't about money, this is about the SFA taking my job away from me and then also trying to control when and where I worked next.
"What they wanted to do was me to stay employed and effectively go on gardening leave and I didn't want to do that."