Liverpool's passing thwarted Man City, says Robbie Savage
Last updated on .From the section Football

In his regular BBC Sport column on football tactics, Robbie Savage takes a closer look at the 2-2 draw between Manchester City and Liverpool.
City's gameplan was to press Liverpool high up the pitch because of the attractive football Liverpool play.
But, at times, it didn't matter how much City pressed as Liverpool played some fantastic football and, in Daniel Sturridge, had a player right on his game. I thought the Reds edged it.
MAN CITY'S PRESSING TACTICS
The pressing started from striker Edin Dzeko. There were shots of City manager Roberto Mancini on the sidelines telling his player to press.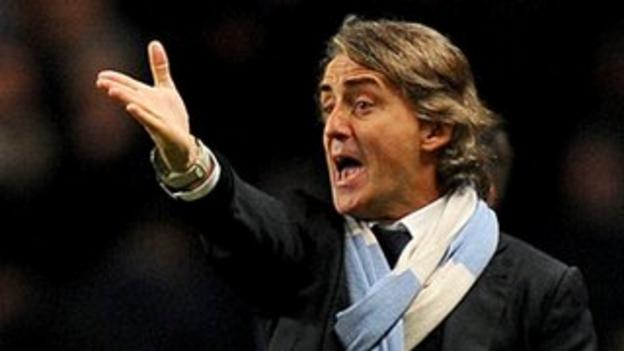 In the first half, the tactics worked as chances were very rare. City were at home so they were on the front foot, got their goal through Dzeko and everything was looking great.
Then Liverpool equalised and the goal actually came from City pressing the ball high up the pitch. The home side won it back, played it into Dzeko, who was then fouled by defender Daniel Agger. The referee should have blown and given a free-kick to City but he played on.
There was about 30 seconds between the foul and the goal and City should know you have to play until the whistle. For me, Liverpool were right to carry on. It was not a head injury, so you play on.
But that upset City's gameplan. They seemed to lose a little bit of faith after that. They also got a bit tired in the second half as they didn't press the ball as much.
Whereas in the first half they were going with pace and in numbers to close the ball down, they became half-hearted and didn't go with the same enthusiasm and energy. They gave away a couple of cheap fouls and then Steven Gerrard put Liverpool in front.
City got a second wind and pressed again before getting the equaliser. The goal came after a mistake by Reds keeper Pepe Reina, although it started from City pressing and winning back possession.
Liverpool striker Luis Suarez gave away the ball cheaply and possession went back to City keeper Joe Hart. City built from there to get Sergio Aguero's leveller.
Midfielder Yaya Toure will be back for City after Ivory Coast's exit from the Africa Cup of Nations and he has been massively missed. He gives City pace, power and drive.
Looking around City's team there is not that much pace. If Yaya had been playing, he might have picked the ball up in the middle of the park and run at the Liverpool back four where they might have been vulnerable.
LIVERPOOL LEARN FROM MAN UTD DEFEAT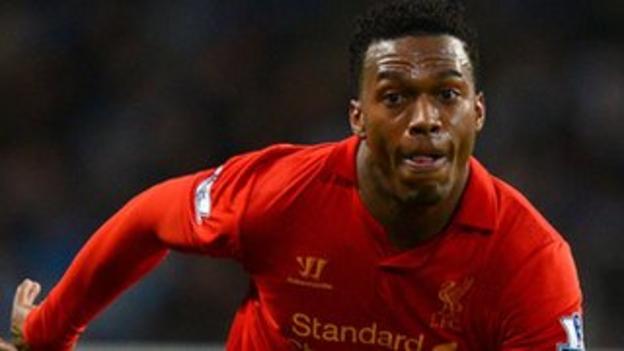 Manchester United also pressed Liverpool high up the pitch recently and won the game 2-1. The difference between that game and this one was that United were winning the ball higher up and going on the attack.
City did force Liverpool into errors but, instead of the visitors giving the ball back in dangerous areas, they were kicking it out of play for throw-ins or clearing the ball to the home side's centre-backs.
I was impressed by the way Liverpool, at times, played their way out of trouble. I thought that this was their best performance of the season.
They learnt from the game against Manchester United. Striker Sturridge was terrific and midfielder Jordan Henderson also had a decent game. Henderson and winger Stewart Downing are rejuvenated players and Gerrard again rounded off a captain's performance with a tremendous strike.
Liverpool's passing and performances are getting better. They led 2-0 at Arsenal before drawing 2-2 and were 2-1 up against City. It just shows how they are coming on. They just need to be more consistent.
They have midfielder Philippe Coutinho to add to that team and these are positive times for them.
They have yet to beat a team in the top 10 but that will come if they continue to play like they did against City. Although, I don't think they can break into the top four this season.
MAN UTD FAVOURITES FOR THE TITLE
Dzeko and Aguero got City's goals but, overall, I thought they were pretty poor.
There are now nine points between City and Premier League leaders Manchester United and that is a huge gap. Mancini's side turned around an eight-point deficit last season but United have got two strikers in Robin van Persie and Wayne Rooney dovetailing well this time around. If one of them is not scoring then the other one is.
United boss Sir Alex Ferguson will also not let his team blow another lead. Last season will be fresh in the minds of the Old Trafford players and that will make them more determined.
They lost out on goal difference last season and added Van Persie to their squad, but I don't think the players City have brought in have improved their squad at all. That's why I don't think the gap will be overturned and it is United's title.