Garth Crooks's team of the week

By Garth Crooks
BBC football pundit
Last updated on .From the section Football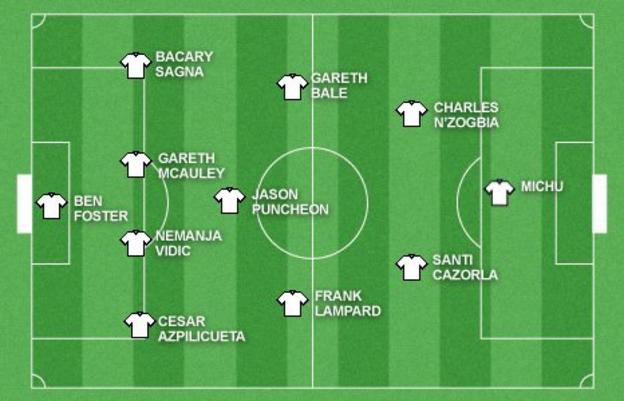 Manchester United go 12 points clear at the top of the Premier League table as Manchester City lose at Southampton - and with it their grip on the title.
Take a look at my team of the week and see whether you agree with my selections.
GOALKEEPER - BEN FOSTER (West Brom)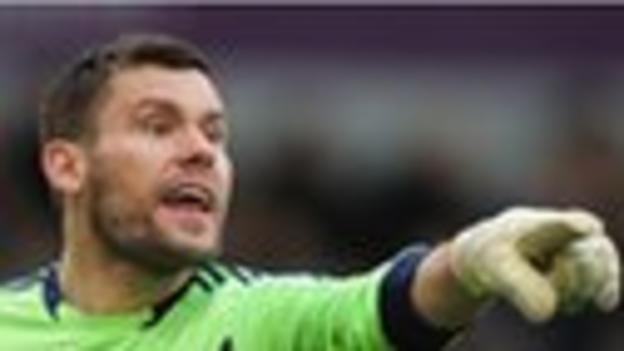 This lad has played for Manchester United so he is no stranger to big moments. His save from Liverpool skipper Steven Gerrard's penalty on Monday was absolutely superb. The West Brom keeper saved the Baggies on a number of occasions before they got their breakthrough from Gareth McAuley's opening goal, but the penalty save turned the game and was the catalyst for three well-deserved points.
Did you know? Foster equalled his best performance of the season with seven saves at Anfield.
DEFENDER - CESAR AZPILICUETA (Chelsea)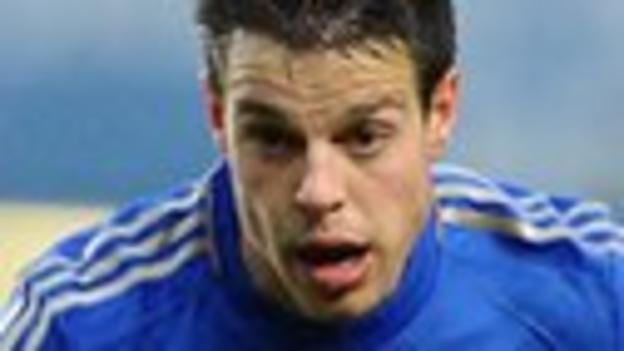 I was really tempted to go for Swansea's Angel Rangel - partly because I love the name. But in the end I had to go for Cesar Azpilicueta. The full-back produced a glorious pass for Eden Hazard to score. He later went on to create Chelsea's fourth for Marko Marin as a direct result of his adventurous play down the right. Chelsea might have finally found a natural right back.
Did you know? Azpilicueta had a match high 97 touches in the Blues' 4-1 win against Wigan.
DEFENDER - NEMANJA VIDIC (Manchester United)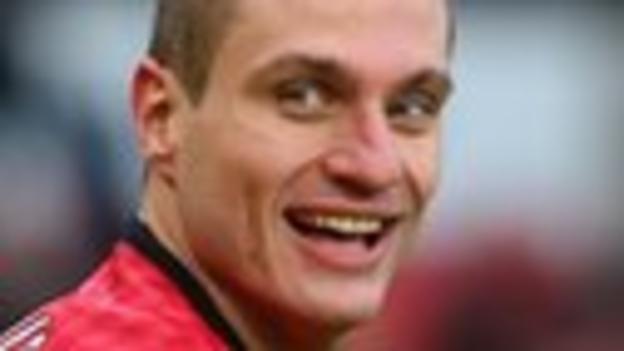 If there were any doubts about Manchester United taking the title back to Old Trafford, the return of Nemanja Vidic has firmly laid that notion to rest. I don't think I've seen Marouane Fellaini look less dangerous as he did against the United captain. Clean sheets don't come easy in the Premier League but when Vidic plays you tend to see more of them.
Did you know? Vidic made a total of 21 clearances, blocks and interceptions against Everton - more than any other player this weekend.
DEFENDER - GARETH McAULEY (West Brom)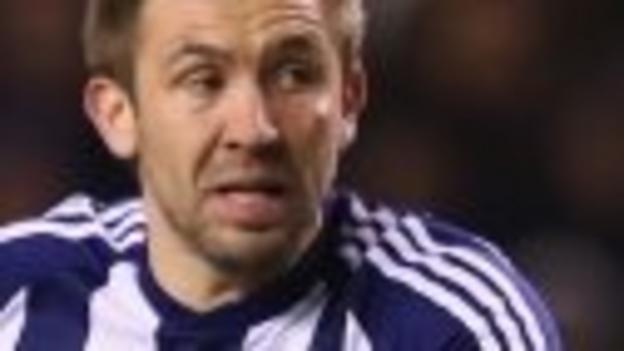 Liverpool have been in decent form of late so for West Brom to go to Anfield on Monday and keep a clean sheet takes some doing. One man who must take some of the credit for that is Gareth McAuley. Not only did he deal with the threat from Luis Suarez, but the way he lost Daniel Agger for his headed goal was impressive.
Did you know? West Brom have won all four Premier League games in which Gareth McAuley has scored.
DEFENDER - BACARY SAGNA (Arsenal)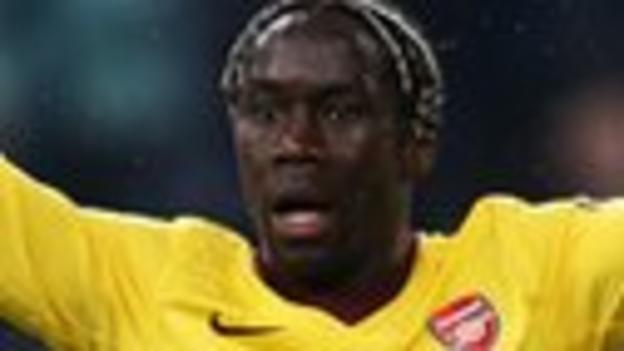 When I heard Laurent Koscielny had injured himself in the warm up, only to be replaced by Bacary Sagna at centre back, I thought Arsene Wenger had lost his mind. Not only did Wenger make the right call, Sagna looked amazing. I know he's filled in there before in an emergency but I never thought he was capable of such a commanding performance at the heart of the Arsenal defence. The most impressive defender on the field - shame about the hairstyle. Sagna, of course, can play anywhere across the back line.
Did you know? Sagna made 15 clearances against Sunderland, the most by any Arsenal player in a Premier League game this season.
MIDFIELD - JASON PUNCHEON (Southampton)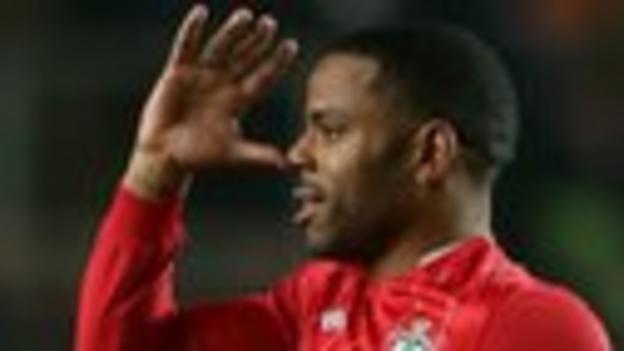 He may not be a household name but, if he keeps playing like this, that might change. Jason seems to grow in confidence every time I see him. I love his style of play and his 'never say die' attitude. He scored Southampton's first goal, helped set up the second and was a constant thorn in Manchester City's side throughout Sunday's match. I don't know what new manager Mauricio Pochettino is doing at St Mary's - but it's working.
Did you know? Puncheon has been substituted off 15 times this season only Arsenal's Lukas Podolski (19) has been taken off more often.
MIDFIELD - FRANK LAMPARD (Chelsea)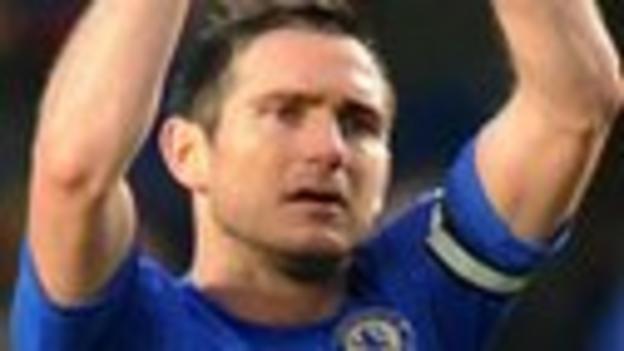 Every time the Chelsea hierarchy attempt to move Frank Lampard on, the England international puts in a series of performances that embarrasses the club. Why don't they simply accept that Chelsea are in no fit state to lose a player that scores 20 goals a season, at least not until they can find another midfield player to replace him?
Did you know? Lampard has scored in four successive Premier League appearances for the first time since August 2010.
MIDFIELD - GARETH BALE (Tottenham)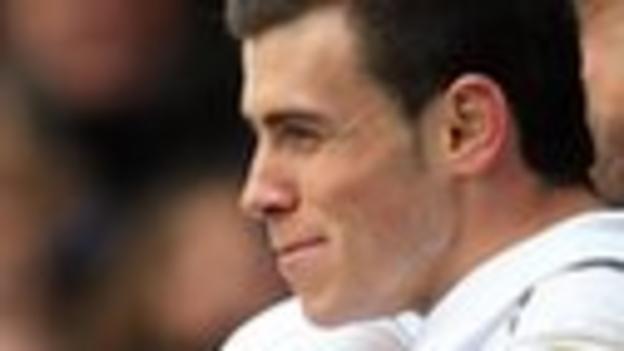 Once Gareth Bale got the ball under control, Newcastle's Fabricio Coloccini and Tim Krul had no chance. That said he could have scored five. It took two tremendous saves from Newcastle keeper Krul to deny Bale at least a hat-trick. The Welsh wizard is looking Messi-like. At the moment he unplayable. In this form Real Madrid and Barcelona are certain to come in at some stage.
Did you know? Bale attempted more shots (seven) than any other player this weekend and has now scored 10 goals in his last 12 Premier League appearances.
MIDFIELD - SANTI CAZORLA (Arsenal)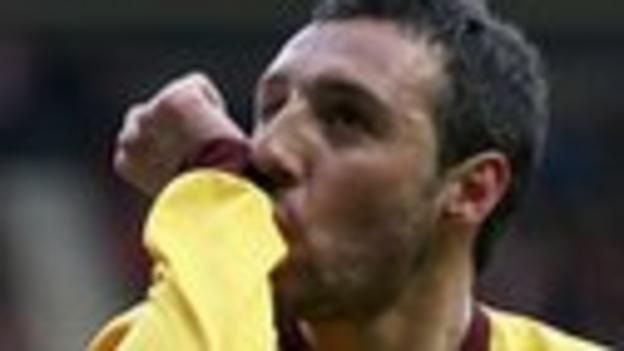 For 45 minutes against Sunderland, Arsenal looked like they had gone back in time to the days of the Invincibles. It only lasted 45 minutes but the football did look fabulous. Jack Wilshere was the driving force but Santi Cazorla was the class. It was Wilshere's attacking drive that paved the way for Cazorla's goal, which the Spaniard struck so sweetly for the winner. As for Wenger's plea to officials to provide protection for his players, it is the job of referees to protect all players not just the ones in Arsenal colours.
Did you know? Seven of Cazorla's nine Premier League goals this season have come away from home.
MIDFIELD - CHARLES N'ZOGBIA (Aston Villa)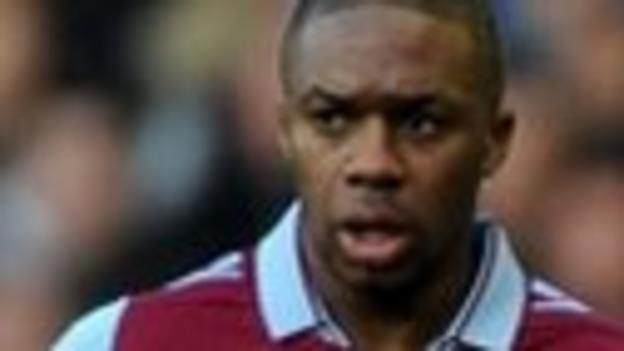 Much was expected of Charles N'Zogbia when he arrived at Aston Villa in the summer of 2011 but he has struggled to find his best form at Villa Park. However, there were signs against West Ham that N'Zogbia could yet provide the spark that may turn Villa's season around. Along with Christian Benteke and a rejuvenated Darren Bent, boss Paul Lambert may have the firepower that saves him and the club after all.
Did you know? Has one goal and three assists in his last four Premier League appearances.
FORWARD - MICHU (Swansea City)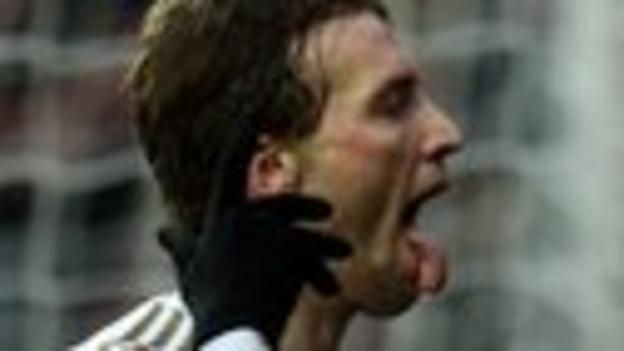 QPR must be glad to see the back of the Spaniard. He scored two goals at Loftus Road in the opening game of the season and another two at the Liberty Stadium this weekend. But if QPR don't see Michu next season it will only mean one thing - and that is QPR have been relegated. So perhaps QPR had better be careful what they wish for.
Did you know? Michu's opening goal was his first in 580 minutes of Premier League action since last netting against Manchester United in December.