Mansfield Town further increase capacity of the One Call Stadium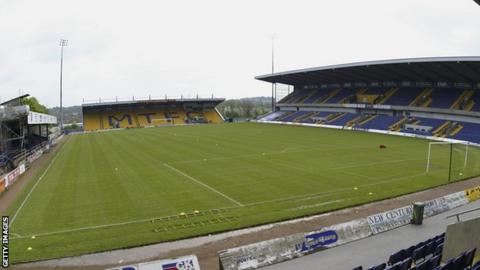 Mansfield Town have increased capacity at the One Call Stadium by almost 300, the second expansion in three months.
The Stags were allowed to add more than 1,000 seats ahead of their FA Cup tie with Liverpool in January.
After approval from the Safety Advisory Group (SAG), the One Call Stadium will now have a capacity of 8,186.
"SAG were pleased with our handling of a full house [against Liverpool]. Increasing capacity again is a positive step forward," the club said.
The capacity of the former Field Mill has fluctuated up and down several times in recent years.
Between July 2007 and January 2008, the number of spectators allowed inside the ground was amended on four occasions.