Bedlington Terriers hope to avoid winding-up petition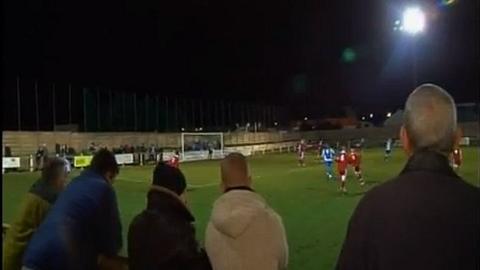 Bedlington Terriers chairman Ronan Liddane is confident of resolving a winding up petition issued by a North East construction firm.
Trystar Construction Ltd claim to be football club creditors and presented their petition to the High Court of Justice to be heard at Newcastle District Registry on 22 February.
"Our legal team are now in negotiations," said Liddane.
"We are confident the matter will be resolved to everyone's satisfaction."
In order to apply to a court to 'wind up' a company, the debts unpaid must total more than £750, the serving party must also be able to prove the sums owed and that the company cannot repay.
Additionally, creditors should have filed a statutory demand, which if subsequently does not merit a response within 21 days or a written payment promise is broken, can result in a winding up petition.
The Northern League club were the subject of investment from American billionaire Robert Rich Jr in October 2010.