Off The Bawl - 9 February
By Tam Cowan
Off the Ball presenter
Last updated on .From the section Football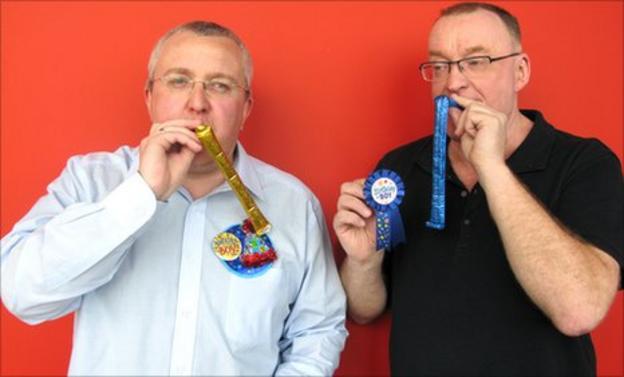 Greeeeeetings!!! What's the most expensive thing the award-winning actor David Hayman has ever had in his mouth? That was the rather bizarre question put to Saturday's star guest (nae offence to Hugh MacDonald of The Herald) by a Dundee listener called Euan.
The BBC Scotland lawyers could relax, though... turns out it was a dram of whisky from a £60,000 bottle that featured in a TV documentary fronted by David a few years ago.
That was just one of the weird moments in a packed show that featured Football Firsts (on the back of Hearts planning a 3D match programme), Short Gigs (Alex McLeish left Nottingham Forest after just 40 days) and a great Team of the Week - The Toys XI - in tribute to the inventor of the Etch A Sketch who recently died.
Oh, and for all you romantics, we even had a wee bit of Valentine's verse.
Here's another selection of the most petty and ill-informed texts and emails on radio...
FOOTBALL FIRSTS
David said: "The world's first ever international football match was held at the West of Scotland cricket ground in 1872 against England. A poor game, according to Archie Macpherson who was in the commentary-box..."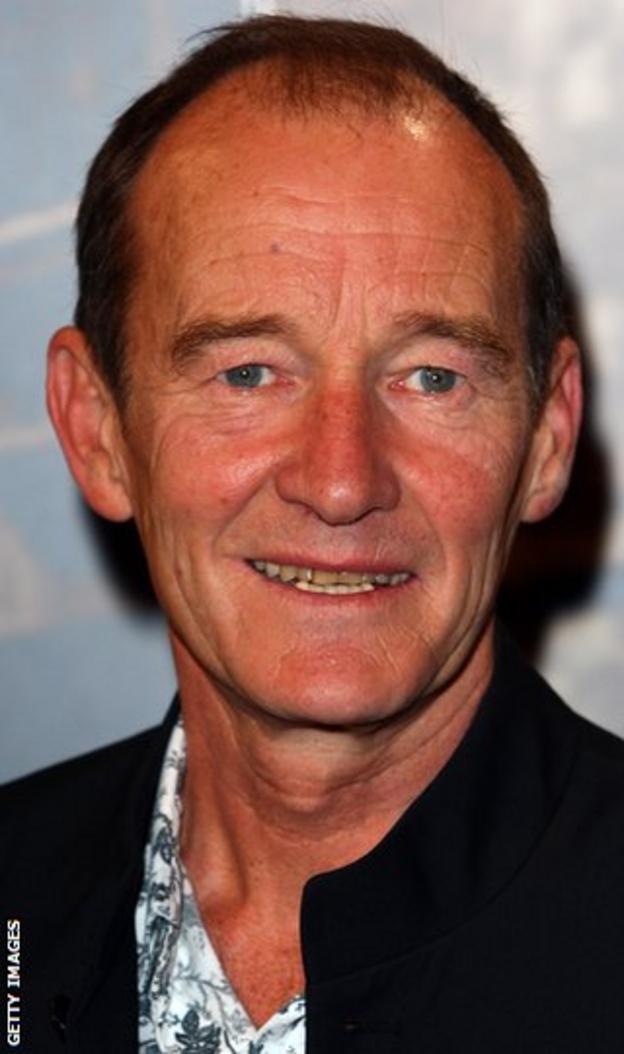 John Daly in Houston said: "The first ever 4-6-0 formation in the history of the so-called beautiful game was inflicted on the Scottish public by Craig Levein."
Jim Kerrigan said: "Queens Park were the first and only Scottish club to play in an FA Cup final."
Another David said: "Aberdeen FC were the first Scottish team to finish bottom of the SPL and not be relegated, thus making a mockery of any future 'sporting integrity' arguments."
And yet another David said: "The first ever goal in the history of the SPL was scored (on the 1st of August, 1998) by Eoin Jess."
Paul Hutton said: "Slightly surprisingly, the very first televised floodlit football match came from Brockville - the second half of a friendly against Newcastle in 1953. Given the Brockville floodlights - and the cameras they would have been using in those days - we can only assume it would not have been brilliant viewing. PS. Falkirk won 3-2."
Anon said: "Hibs have enjoyed quite a few firsts. We were the first British team in Europe, the first in Scotland with undersoil heating, the first in this country with floodlights and we also had the nation's first electronic scoreboard."
A Hearts fan (presumably) then emailed: "Don't forget, Hibs were also the first team to get pumped 5-1 by their city rivals in a Cup final!"
Anon said: "Paul Gascoigne was the first footballer to book a referee."
Quite right. It happened at Ibrox in a game against Hibs... but who was the referee who'd evidently undergone a sense of humour by-pass?
The listeners suggested legends like Jim McCluskey, Les Mottram and Davie Syme - wrong!
As Martin from Kilmarnock quite rightly said: "The Gazza ref was Dougie Smith. I know because I worked beside him at the time and he got hassle for years after it."
And Graeme from Dennistoun said: "The ref was indeed Dougie Smith. I remember because he had the same name as my mate's boyfriend at the time... and he was a bawbag as well."
THE SHORTEST GIG
Donny from Edinburgh said: "On my one and only paper round, I got a wee bit mixed-up and managed to delivery every single paper to the wrong door. Needless to say, I got sacked."
Gary the Arab said: "I spent three hours working as a car salesman in Aberdeen. I got the sack after extracting the urine out of a Dons player the night after United beat them in the 2008 League Cup semi-final. Turns out the garage sponsored Aberdeen. Oops!"
Stuart in Paisley said: "What about George Weah's cousin/uncle/auntie at Southampton? Graeme Souness put him on as a sub and then promptly took him straight back off again after realising he was a total dud."
VALENTINE'S VERSE
Roses are red,
Violets are blue,
St.Mirren three,
Celtic two.
(Sean from Paisley)
Roses are red,
Violets are blue,
I'd sooner be in a burger,
Than melted down for glue.
(Morna in Irvine)
Roses are red,
Violets are blue,
Tam Cowan's coupon's,
Like an auld battered shoe.
(Mike Wordsworth)
Roses are red,
Violets are blue,
Oh Brian Laudrup.
I really love you!
(Jim White)
And if that doesn't give you the dry boak, try this for size...
Roses are red,
Violets are blue,
Saturdays wouldn't be the same,
Without Tam and Stu.
(Stuart in Loanhead)
TEAM OF THE WEEK
The Toys XI (aka Dundee FC: a yo-yo team)
Manager: Giovanni Mousetrappatoni
Referee: Tiny Tears Wharton
Pundit: Charlie "Action" Mann
1/ Stewart Kerr-plunk
2/ Ron "Chopper" Harris
3/ Nigel S-pacman
4/ Toy Aitken
5/ Sami "Hungry" Hyypia
6/ Ludo Moravcik
7/ Slinky Johnstone
8/ Gerry "Stretch" Armstrong
9/ Wayne Buckarooney
10/ My Little Pony Cascarino
11/ Gary Hula Hooper
To join in the fun on this Saturday's show, call 0500 929500, text 80295 or email offtheball@bbc.co.uk
Listen to the most recent Off the Ball programmes.
Download the latest Off the Ball podcast.