Q&A: Kilmarnock boss Kenny Shiels
Last updated on .From the section Football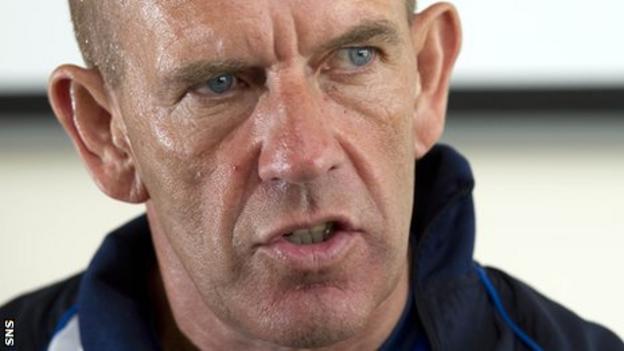 Kilmarnock boss Kenny Shiels has answered your questions about his time in Scottish football.
The Northern Irishman has been in charge at Rugby Park since June 2011, proving to be a colourful character in Scotland's top flight.
In March last year, he guided Kilmarnock to their first Scottish League Cup final win in the club's history.
What do u think of reduced entry prices (£10 and £5 for kids) to increase attendances? Colin Young from Troon
We need to capture their enthusiasm and help young local people to sustain their interest in our club. Young people are our future parents and grandparents of a new generation. If I had my way all children would be free entry up to sixteen across the board. Our future is our kids.
Where do you see Kilmarnock in two years' time? Cullen
As a product I would like to have us entertaining the supporters to a level where they enjoy coming to watch. With a minimum of seven players who have come through our youth system every week in the starting 11 and at least 10 in the 18. Obviously that is a minimum requirement.
What are your short and long-term goals with Kilmarnock? Marco Bechelli
I've been here two years now and my short-term goals have been achieved and that is to lay good foundations for longer (five years) The short-term (two years) is to consolidate our foundation level so that it will prosper in years four and five in a manner that it cements a future for beyond five years. The journey must have a continuation so that each chapter has stability: a manager should always be judged in what he leaves behind.
What has been the best moment in your managerial career? Stuart Kinnear
Watching the smiles and tears of joy on the faces of the Kilmarnock fans when we won the league cup. Happiness is something that can sometimes be invisible you feel it rather than see it. I got an amazing connection with the Killie supporters that day.
Why did Killie sell Michael Nelson for only £50,000 when he was an ever-present and most consistent player this year? Neil Campbell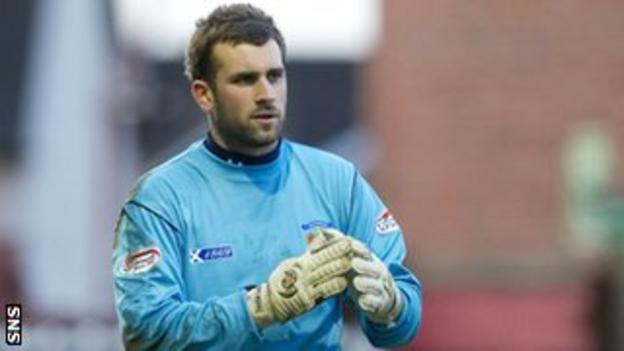 Michael needed to be close to his children and I need to have players who are 100% content when they are playing. Michael was a big loss.
Why do managers play wingers on the wrong wing looking for them to cut in all the time? Why not hit the by-line? Kenny, Birmingham
Studies show us that more and more goals are being scored from in-swinging crosses to penalty box which disengages the ariel advantage of the goalkeeper. Added to that it creates an opportunity to play one-twos into edge of box to a striker and have a bigger goal to shoot at.
During your time at the club who would you say our best player has been? Craig Black, Liverpool
There's no such thing as "best player" in a football team! Remember, the old adage: "there's no I in team".
Which manager has been your toughest opponent in the SPL? And what is the best/funniest terrace shout you have heard at Rugby Park and from and away ground? Steven Scott
It's not the manager that's your opponent, it's the collective quality of the opposing team. A Killie fan shouted at me in a game last season: "Get Fowler off, Shiels!" after Liam Kelly gave the ball away. Fowler was of course out injured and wasn't even playing...
Is there a particular young player at the club you're excited about? Someone with a very good future ahead of them? Calum O'Neil
Again Calum, it's not about individual players. Would you ask a father which one of his children is he excited about? They're all treated as my children; that way I don't show favouritism. Some will develop quicker than others, then they will stand still for a while and get caught up. Our best young talent today might not be our best this time next year. A bit like life really.
If Cammy Bell leaves the club, do you see Letheren or Jaakola as a potential first-choice? Will they get more game-time to prove that? Mark Fletcher
Cammy Bell will not be leaving the club this season. Again, we will be giving players opportunities in line with how consistent they are...
Are you disappointed with the low crowds at Rugby Park this season? What can be done to get the fans back? David Faulds
Very disappointed. People don't have money in the current financial climate. Food on the table is a priority and cut price admissions.
Kenny, most agree that league reconstruction is needed, but what do you think is the best way forward? Chris
Regionalisation for the part-time clubs and reduced ticket pricing. For example, if a club like Kilmarnock can sell say 5,000 season tickets then reduce season tickets by 25%; 6,000 33% and so forth. It's just an idea. Half-time entertainment like sing songs for stand sections. We definitely need better atmosphere at grounds. Everybody should be singing, even when the entertainment is not as good. Everyone is too serious nowadays
Why have a pop at Hearts for having two loan players v Inverness, when Inverness had 3 loan players in their team? Dave Robertson
I wasn't having a pop at Hearts, it's just that they benefited in an extraordinary way. The two players they brought in are high-earners and more established than the three academy players that ICT had, also I'm jealous.
Are you surprised no other managers have backed you up more? You seem to be only man taking on SFA injustice. Vincent Connelly
Is your name really Vincent or are you having a wind-up? You wouldn't believe what some of the managers call referees and 4th officials down at pitch-side. I am one of the angels in comparison: yes, I'm surprised.
If the Northern Ireland job came up would you go for it? Paul Killie Watson
I couldn't stick the gaps between games. Maybe if I was older in my 60s.
Hi Kenny, do you enjoy being controversial for the sake of being controversial? Sharpie
I have no time for people with ulterior motives, the day and hour I stop being myself I will walk away. I just can't stand it when people are like that. If you look at me you see me, that's my biggest weakness unfortunately.
What really went on with Gary Harkins? How can you go from first team regular to completely dropped and shown the door? Stephen Scott
Gary was dropped and didn't like it to the extent that he wanted to move somewhere so that he could play every game. I respect that, I couldn't guarantee any player that he will start every game. most of the squad have been left out for some reason or another in my time.
Due to your outspoken nature, do you think referees are being too hard on the Kilmarnock team and more lenient on their opponents? Dale Grant
Certainly not. Can you define outspoken for me? Therein lies the problem. People think that if you're open and answer questions frankly and honestly, you're outspoken.
Kenny, would you go on Twitter like Neil Lennon? You'd be much better than any parody account.John MacMillan
No, wouldn't have time in my job!