Rangers: New Fraser Aird deal as club explore cross-border leagues
Last updated on .From the section Football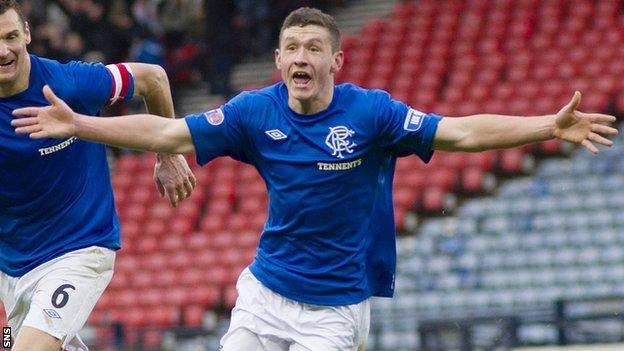 Rangers winger Fraser Aird has signed a new five-year contract with the club.
The 18-year-old has played 12 times for the club this season and scored his first senior goal in the 1-0 win against Queen's Park in December.
Another youngster, Chris Hegarty, signed a new deal which ties him to the Ibrox club until 2018.
Meanwhile, Rangers chief executive Charles Green has me Standard Liege chairman Roland Duchatelet to discuss cross-border leagues.
Duchatelet has called for a Dutch-Belgian league and has also intimated that Liege may try to enter the French league system.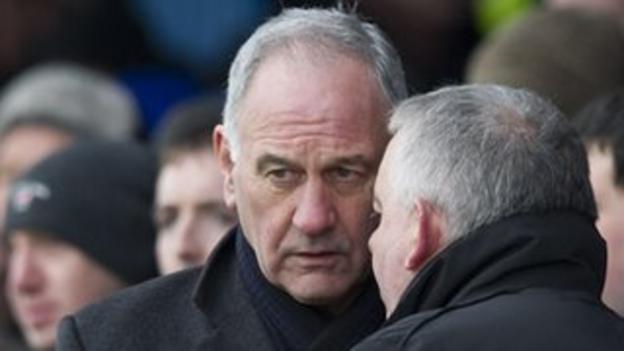 Earlier this season,
"A strategic review needs to take place but that will involve other countries and not just Scotland," Green told the Rangers website.
"I recently visited the chairman of Standard Liege because he has made a statement about a Benelux league.
"There is already one in existence in the professional women's game and a precedent is there in that respect.
"We're seeing that kind of thing being looked at in the former Soviet states and in some of these countries, you have one or two very big clubs.
"After that, the rest of the clubs are small and that's exactly what you've got in Scotland. Rangers and Celtic are giants and that's it.
"There are parallels with many countries across Europe, places such as Belgium and Portugal, where there's a difference between the top two or three and the rest."
Green believes EU law could be used to make a case for Rangers playing south of the border.
"There are very clear and concise regulations regarding the restriction of trade and football is a business which benefits from the rules and protections of EU competition laws," added Green, who has also raised the issue in a letter to the Prime Minister.
"There is no doubt whatsoever the English FA and leagues will be in breach of European competition laws.
"They will say Uefa and Fifa regulations are outside of that, something you'd expect, but it's not true. Nothing is outside the law.
"If people continue to hide behind that, they will be challenged in court and they will lose. The reality is things are going to change."