Hearts sale talks continue, says director Sergejus Fedotovas

By Brian McLauchlin
BBC Scotland
Last updated on .From the section Football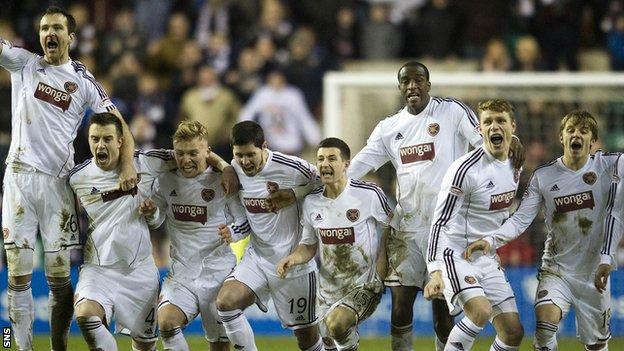 Hearts say talks are being held on the possible sale of the Edinburgh club.
Owner Vladimir Romanov made it known he was open to finding a buyer back in November 2011.
"There are a number of interested parties and I understand discussions are happening," director Sergejus Fedotovas told BBC Scotland.
"I don't think anything will happen today or tomorrow, most will be looking towards the end of the season or the start of the new financial year."
Romanov has reduced his financial backing at Tynecastle and the playing squad has been pruned significantly since their Scottish Cup triumph last May.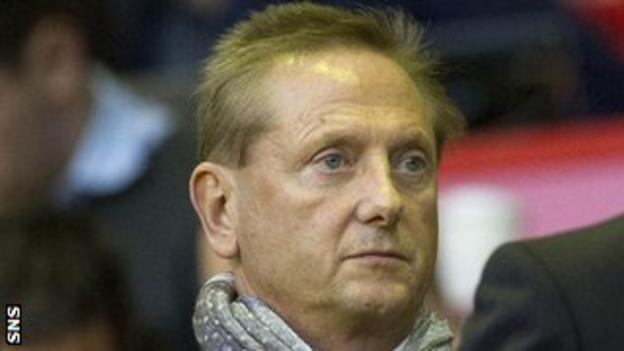 The club conducted a share issue to address a predicted £2m shortfall in turnover this term but fell well short of the £1.8m they had hoped to raise.
The appeal to supporters came when the tax authorities issued Hearts with a winding-up order over an unpaid £1.75m sum, while a separate £450,000 tax bill was paid just before Christmas.
And cash flow problems have affected payment of wages and bonuses to players over the last two seasons, leading the Scottish Premier League to issue Hearts with a series of transfer restrictions.
On the subject of a possible sale, Fedotovas added: "For us it's not the most important thing.
"We need to keep the club going in the right direction and bring enjoyment to the fans.
"We are bound to run this club and ensure we get the best solution."
Last week, Ukio Bankas, the Lithuanian bank controlled by Romanov, entered administration.
However, Fedotovas repeated earlier assertions that this did not concern the day-to-day running of the club.
"Alarm bells never stop in the media," he said.
Fedotovas again stressed that the club is majority owned by Ukio Banko Investicine Grupe [UBIG], of which Ukio Bankas is just one business.
"It's business as usual," he said. "We don't having anything to fear."