Crystal Palace must capitalise, says Ian Holloway
Last updated on .From the section Football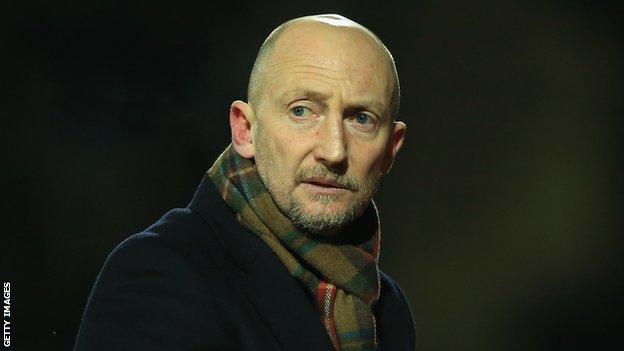 Crystal Palace manager Ian Holloway has urged his side to seize the initiative in the Championship promotion race.
He told BBC Radio 5 live: "I want them to go as if their lives depend on it, right from the kick-off.
"I want them to grab the initiative because the strides that this club has made from the end of last season is quite phenomenal."
He added: "I want them to take that on board and feel enthusiastic about it. That is key to this run-in.
"Who ever relaxes, enjoys their football, believes in themselves and gets on a roll could end up being champions. It ain't all over yet. It really isn't."
The victory over Middlesbrough puts Palace fourth in the table, four points behind second-placed Hull, and extends their unbeaten run to three matches.
Palace were 1-0 up against Boro within 10 minutes on Saturday but Holloway was slightly disappointed they did not add to their tally before half-time.
"What I am trying to get to these boys is the enthusiasm I have got and the way I believe in them," Holloway said.
"I want them to start games with that vibe. We got a great goal early on and then we faded away.
"We weren't moving it quick enough and didn't have the pace and rhythm I want.
"I have got some great players and the team structure is coming. I think we are getting stronger.
"But we are wasting too many minutes of too many games.
"We have beaten one of our rivals and that is a really important thing to do - now let's see if we get on a decent run and remember how to win games."