Off The Bawl - 15 February
By Tam Cowan
Off the Ball presenter
Last updated on .From the section Football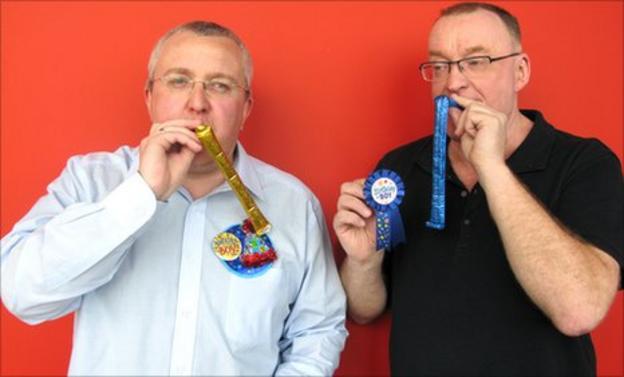 Greeeeeetings!!! Bit of a weird show on Saturday. Not only did we receive an email from what surely must be Greenock Morton's poshest ever fan (his name was Derek R S Webster), we also discovered (courtesy of Mr Cosgrove) that Brazilian legend Garrincha lost his virginity to a goat.
How a St.Johnstone fan would be familiar with the sexual habits of livestock we will never know...
In the company of former Aberdeen and Celtic winger Joe Miller and Sunday Mail sportswriter Gordon Waddell, we also put an end to the myth about The Lisbon Lions all being born within 30 miles of Parkhead.
As Andrew Gordon in Irvine revealed: "Parkhead to Saltcoats is just under 27 miles in a straight line and that's where Bobby Lennox was born. So, as he was further away than the rest of the Lions, the actual distance that should now be remember for all pub bores is 'just less than 27 miles'..."
This week's talking points?
Well, we wanted your thoughts on Celtic seeking clarification from Uefa on the ref's performance against Juventus.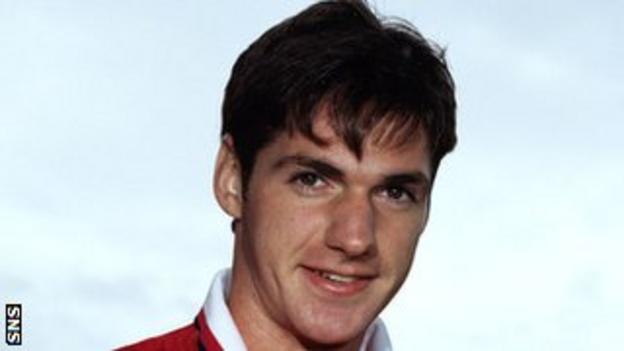 After Morton legend Andy Ritchie and Partick Thistle great Alan Rough previewing the big First Division clash, we paid tribute to Greenock's dead ball expert by looking back on the free-kicks you'll never forget.
And as 3000 police officers prepare for the Serbia v Croatia World Cup qualifier next month (that's one riot cop for every 10 fans!) what is the scariest game you can remember?
We also had a great Team of the Week (The Quiz Show XI) inspired by a Celtic fan appearing on Mastermind who says his performance was inspired by the second-half display against Juve (ie. no passes).
And, at the end of a busy week for Neil Lennon's troops, we even finished with a song for Gary Hooper.
Here's another selection of the most petty and ill-informed texts and emails on radio...
DESPERATELY SEEKING CLARIFICATION
James Hill from Glasgow said: "Celtic were outclassed and outplayed and now they are out. Get on with it. Will the DVD Lennon is sending to Uefa include the dodgy penalty Georgios Samaras was awarded in the previous round?"
Sammy the Mechanic (remember him?) said: "Lennon seeking clarification is merely him trying to deflect the blame for his tactical naivete."
Bob in Giffnock (who just might be a Rangers fan) said: "I was re-Juvenated on Tuesday night..."
Des in East Kilbride said: "Breaking news: St.Johnstone are seeking clarification to find out what European football is."
THE FREE-KICK YOU'LL NEVER FORGET
Nick from Renton said: "Davie Cooper's free-kick against Aberdeen in the Skol Cup final is the one I'll never forget. He struck it so hard you could hear the ball hitting the net in the Rangers end."
Iain from Glasgow said: "What about the one by Branco of Brazil that skelped Murdo MacLeod in the kisser? I'll never forget it, but I don't think Murdo can remember it."
Gav in Dumfries said: "Anyone remember Mwepu Ilunga? He was the guy at the 1974 World Cup who booted the ball away for Zaire as Brazil were preparing to take a free-kick."
Rosco from Aberdeen said: "Jorg Albertz - The Hammer - against Celtic. Pretty sure it was a New Year game at Ibrox and Stewart Kerr was in goals at the time. It was in and out before Kerr could even think about diving."
Finally, Cairnsy said: "Top free-kick. Joe Miller, early 80s, Aberdeen Boys' Club v Eastercraigs at Friarton Park. A top corner bullet. Magic!"
SCARY GAMES
Jim the Jag in Glasgow said: "Theo Snelders found a Germany v Holland game very scary back in the 90s. And I'm very apprehensive about Morton v Thistle today. The catering caravan at Cappielow might be the last chance I'll have to purchase a decent horseburger."
Gary McKenzie the exiled Dundee fan said: "Any game at Easter Road when you had to cross that wee bridge outside the away end was very, very scary."
TEAM OF THE WEEK
The Quiz Show XI
(aka Dundee FC - Pointless)
1/ Catchphraser Forster
2/ Stuart McCall My Bluff
3/ John McMastermind
4/ Lauren Blancety Blanc
5/ Efe Ambrose (The Weakest Link)
6/ Quinton Family Fortunes
7/ Theo 8 out of Ten Caat
8/ Golden Shota Arveladze
9/ Steve Bullseye
10/ Gary Teale or No Teale
11/ Cheggers Plays Pop Robson
AND FINALLY...
The song that played us out? Well, on the back of the Celtic v Juventus tussle, we finished with a tune for Gary Hooper - the old Englebert Humperdinck classic Please Release Me, Let Me Go...
To join in the fun on this Saturday's show, call 0500 929500, text 80295 or email offtheball@bbc.co.uk
Listen to the most recent Off the Ball programmes.
Download the latest Off the Ball podcast.